Next lifts annual guidance as Q2 sales crush forecasts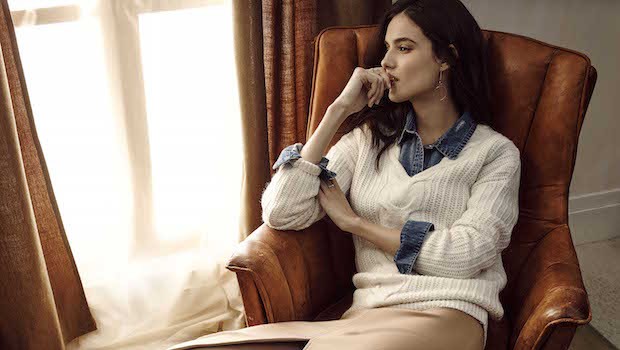 UK fashion retailer Next on Wednesday lifted full-year profits guidance after second quarter full price sales smashed expectations.
In an unscheduled trading update, the company said it now expected annual pre-tax profits of £750m, up £30m from previous forecasts and towards the top end of estimates.
Total full-price sales rose 18% in the three months to July 17 after the lifting of Covid restrictions and people returned to physical stores. The company, which had assumed sales would rise by around 3%.
Online sales rose 44% year on year, but were down from 65% in the previous quarter as customers returned to physical stores after the easing of restrictions.
Next added that it was also repaying £29m in business rates relief after consultation with major shareholders.
Soaring sales were attributed to a combination of pent-up demand for adult clothing, the onset of warm weather at the end of May and start of June, and an increase in spending from fewer holidays abroad and consumers savings acquired in lockdown.
Next, which has a track record of under-promising and overdelivering, said it expected second-half sales sales for the year to January 2022 to rise by 6% rather than 3%.
Next said surplus cash for the year was forecast to be £240m, which it planned to give to shareholders via special dividends, the first of which would be paid in September.
AJ Bell investment director Russ Mould noted that Next's physical store sales had 'only' seen a 6% dip in its second quarter to 17 July versus 2019.
"That is a positive result in the context of physical retail trends and Next is likely to have benefited from the sunny period enticing people out of the house."
"We've heard from many retailers in recent years how business is shifting online, and the high street or retail park stores are becoming a sideshow. Next is managing to keep its stores more relevant by using them for a combination of click and collect, customer services and as a showcase for products.
"Before the pandemic, Next's online customers collected nearly half of their orders from stores and more than 80% of returns went back to a physical store rather than in the post. To make sure staff are kept busy, Next is now experimenting with store staff handling some work that would normally go through a contact centre. That's a clever move and keeps the business running efficiently.
"Next is giving customers a reason to keep visiting its stores and in doing so it has an opportunity to try and sell them more items. Once the summer period is over, one might expect Next to try and push more formalwear in anticipation of more people returning to the office to work, either on a full or part-time basis."