NewRiver REIT portfolio returns to growth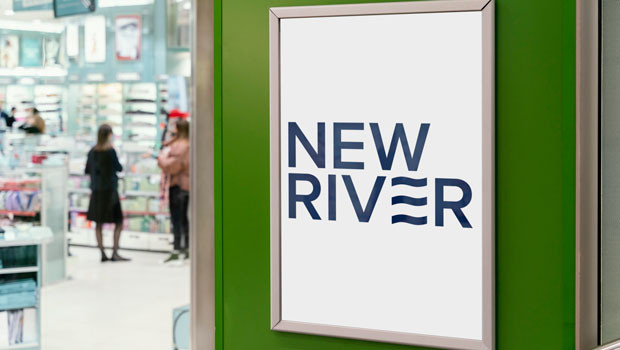 NewRiver REIT said in an update on Thursday that its portfolio returned to capital growth in its second half, with its independent valuers reporting 2.5% capital growth.
The London-listed real estate investment trust said the growth was led by retail parks, which had continued the positive momentum seen over the last 18 months.
It had also, however, seen its core and regeneration shopping centres return to capital growth in the second half.
"We have seen further decline in our Work Out Shopping Centre assets, but the rate of decline has slowed markedly when compared to the first half of the 2022 financial year, and we have made good progress with our disposal and repositioning schedule," the board said in its statement.
Since 1 April, NewRiver said it completed £305m of disposals.
Excluding the sale of Hawthorn, it completed £77m of retail disposals, £69m of which were completed in the second half on terms in line with last reported book values.
"The largest capital transaction completed in the second half was the disposal of the Regeneration Shopping Centre in Cowley, Oxford, for gross proceeds of £38.8m.
The directors said the progress made on disposals and the capital growth generated by the portfolio in the period meant it expected loan-to-value as at 31 March to have reduced further to less than 35%, "significantly below" its guidance of 40%.
"As a result, we have surplus capital to deploy in-line with our return focused approach to capital allocation on which we will provide a further update in our full-year results," the board said.
The position compared to 50.6% as at 31 March 2021, and 39.4% on 30 September.
Additionally, NewRiver's disposal activity reduced its net debt to £222m as at 31 March, from £493m a year earlier, with the coupon on its drawn debt fixed and no maturity on drawn debt until March 2028.
On the operational front, NewRiver said rent collection for all four quarters of the financial year currently stood at 95% of rent demanded, and rent collection for the first quarter of the new year, due on 25 March, was currently tracking ahead of collection at the same point last year.
Leasing volumes also improved throughout the 2022 period, with 367,300 square feet of new lettings and renewals secured in the fourth quarter, compared to 383,800 square feet for the whole of the first half.
Long-term deals, which represented 95% of the £2.3m of annualised rent secured in the fourth quarter, were signed on average 4.5% ahead of September estimated rental values.
For the financial year as a whole, long-term deals were signed on terms on average 7.4% ahead of the latest estimated rental values.
NewRiver said occupancy remained high at 95.6%, compared to 95.8% in March last year, with average rent remaining affordable at £11.74 per square foot, up from £11.51 per square foot year-on-year.
"The strength of our underlying operations, together with the benefit of the finance cost savings unlocked earlier in the year, mean that we expect that 2022 underlying funds from operations will be at the upper end of analysts estimates."
At 1537 BST, shares in NewRiver REIT were up 10.96% at 96.2p.