Network International maintains expectations as revenue improves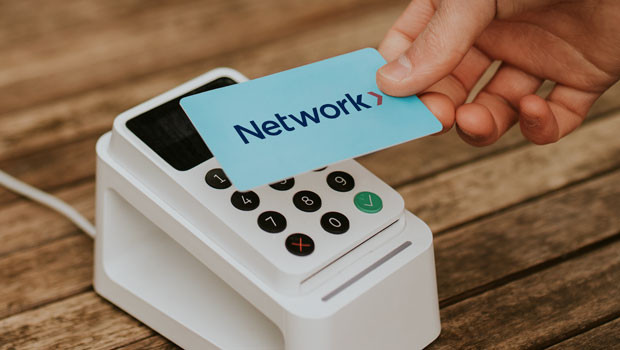 Network International reported a 19% improvement in total third quarter revenue year-on-year, with merchant solutions revenue ahead 38% and issuer solutions revenue 9% firmer.
The FTSE 250 payments technology company said that when compared to the third quarter of 2019, before the Covid-19 pandemic, total revenue was down 1%, with merchant solutions revenue off 3%, while issuer solutions revenue was 2% higher for the three months ended 30 September.
In its merchant solutions business, Network said the United Arab Emirates was trading strongly, with direct total processed volume (TPV) fully recovered to 2019 levels as it exited the quarter.
In September, directly-acquired domestic TPV was 9% ahead of 2019, while international TPV improved compared to 2019, from -48% at the start of the quarter to -31% by the end of the quarter.
Continued strong growth was reported in online direct TPV at 38% year-on-year, and 124% compared with the third quarter of 2019, excluding government and airline online TPV.
Merchant signups continued at "record rates" in the quarter, with Network also acting as the acquiring ticketing partner for the World Expo taking place in Dubai.
Within the issuer solutions business, Network said the 2% revenue growth over 2019 was against a "reasonably strong" comparator, due to the presence of some non-recurring revenue streams.
A total of six new financial institution customer wins for outsourced processing services were made in the period, as the company also launched its expanded risk and credit decision analysis solutions for financial institutions.
It partnered with Visa in Sudan to enable card issuing and processing for financial institutions, while its Saudi Arabia market entry was on track, with its technology platform on schedule to be deployed and live services launched in the first quarter of 2022, amid a "healthy pipeline" of customers.
On the strategic front, Network completed the acquisition of DPO in the period with "strong trading" continuing there, as TPV grew 51% year-on-year or 33% in constant currency in the third quarter, and revenue growth came in at 50% year-on-year, or 32% at constant exchange rates.
The company said the Mastercard partnership was also delivering solutions through its new agreement to enable '3D-Secure 2.0- enhanced fraud products for merchant and financial institution customers.
Looking ahead, Network said that given the ongoing recovery, pace of strategic execution and expected recognition of Mastercard partnership revenue in the fourth quarter, it was still expecting its core business, excluding DPO, to deliver revenues "slightly higher" than those recorded in 2019, in line with its previous guidance.
The DPO consolidation in the fourth quarter, meanwhile, was expected to provide an incremental mid-high single digit million revenue contribution to the group.
"We have set out our new strategy to accelerate, innovate and drive faster long-term growth," said chief executive officer Nandan Mer.
"We are making progress already, giving the business strong foundations from which to deliver our medium-term target of more-than-20% revenue growth.
"I am pleased to see the strength of trading in our UAE merchant business."
Mer said that was a reflection of the firm's enhanced sales strategies, faster merchant onboarding and new capability launches, as well as improving underlying market dynamics.
"Consumer spending in the region has continued to improve, supported by the ongoing return of tourism and growing domestic consumer confidence.
"Our market entry to Saudi Arabia is on-track," Nandan Mer said.
"We have made significant progress in the build of our technology platform, a pipeline of customer commitments and expect to launch services in early 2022."
Mer also noted the successful completion of the acquisition of DPO during the quarter.
"DPO continues to trade strongly as a standalone business, and we are excited to have already entered into cross-selling agreements for DPO's online payments services with two of our existing bank customers.
"Our efforts are laying the foundations for future growth and we remain confident in our outlook."
At 0804 BST, shares in Network International Holdings were up 0.63% at 369.7p.