Network International launches share buyback after first half growth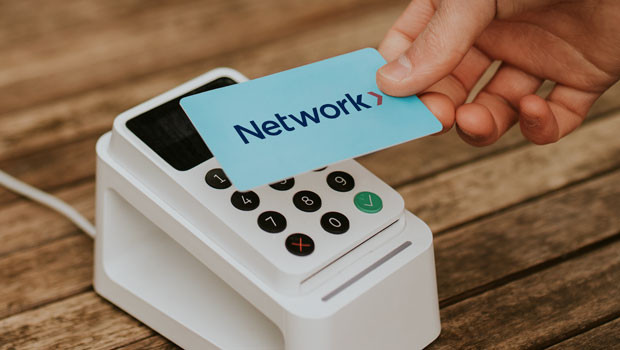 Payments company Network International reported a 31.1% improvement in total revenue in its interim results on Thursday, to $205.03m, or 21% excluding its DPO acquisition.
The FTSE 250 firm put the growth down to "broad-based growth" across all of its regions and business lines, with the Middle East up 22% year-on-year for the six months ended 30 June, and Africa growing 21%, also excluding DPO.
Underlying EBITDA rose 26.2% to $76.2m with a margin of 37.2%, up 190 basis points, which it put down to strong revenue performance and cost control while investing in product capabilities for future growth.
Profit for the period surged 113% to $32m, driven by underlying EBITDA growth, a $2.2m gain on the disposal of Mercury, and a $2.2m net balance sheet translation benefit, primarily from the devaluation of the Egyptian pound.
Underlying free cash flow totalled $40m, up 90% on the same period last year, driven by higher underlying EBITDA.
Cash flow from operating activities swung to a positive $90.6m from an outflow of $11.28m a year ago, supported by strong underlying business performance and profit for the period.
Network International reconfirmed its financial guidance and outlook for the full financial year, with expected group revenue growth of between 27% and 29%, and "modest" EBITDA margin expansion year-on-year.
At the same time, the company announced its intention to return excess cash to shareholders through a new share buyback programme worth up to $100m.
It said the initial tranche of $50m was being launched on 15 August and would end by 17 February, with a further $50m tranche to take place after that.
"We are encouraged by the continued progress of our growth strategy, with another strong trading period delivering 31% year-on-year revenue growth," said chief executive officer Nandan Mer.
"This is supported by the acceleration of digital payments growth across our markets, successful strategic execution and share gains in our home market of the United Arab Emirates.
"Our market entry into Saudi Arabia is progressing well, having recently secured a second new customer this year."
Mer said the firm also saw an opportunity to return excess cash to shareholders through a share buyback programme, while retaining its existing flexibility to take advantage of additional growth opportunities which may arise.
"Overall, our performance in the first half underpins our outlook and guidance for the year ahead, which is reconfirmed.
"Whilst we remain conscious of rising global macroeconomic and inflationary pressures, we continue to see steady trading in our major markets."
At 1019 BST, shares in Network International Holdings were up 11.61% at 223.44p.
Reporting by Josh White at Sharecast.com.