Nationwide profits drop as it invests in digital banking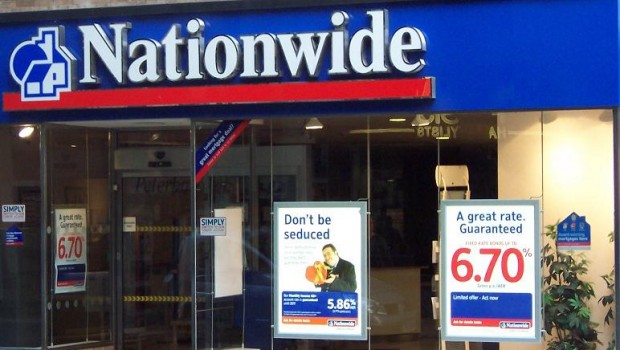 Nationwide Building Society posted a 21% drop in profit for the first nine months of the year on Friday as it took a charge for asset-write offs and increased investment in its digital banking.
Statutory pre-tax profit fell to £703m in the nine months to 31 December 2018 from £886m the year before as the company took a £167m charge for asset write-offs and additional technology spend, in line with its technology strategy announcement in September.
Chief executive Joe Garner said: "In September we took the conscious decision to increase significantly our investment in the Society in the full knowledge that it would impact profitability in the short-to medium-term but would be of long-term benefit to our members."
On an underlying basis, profit came in at £691m versus £880m the year before.
Net mortgage lending during the period grew to £6.1bn from £3.9bn the year before and deposit balances rose by £5.9bn following the success of its Single Access and Loyalty ISAs.
Meanwhile, more than one in five current account switchers chose Nationwide as it grew current accounts in the third quarter by 5% to 7.7 million and maintained its share of main standard and packaged current accounts of 7.9%.
In addition, the building society's Common Equity Tier 1 ratio strengthened to 31.7% from 30.5% on 4 April 2018. Net interest margin was seven basis points lower than for the same period last year and five basis points lower than for the 2017/18 full year.
Nationwide said that as consumers continue to benefit from considerable choice, it plans to remain competitive and thus expects margins to continue moderating in retail lending markets generally, and particularly in relation to both prime and buy-to-let mortgages.
Garner said: "Looking ahead to the fourth quarter, as consumers continue to benefit from considerable choice, we intend to remain competitive and thus expect that lending margins will continue to moderate.
"We are confident that the Society's financial strength means we can continue to support members, as we have always done."