National Grid full-year profits rise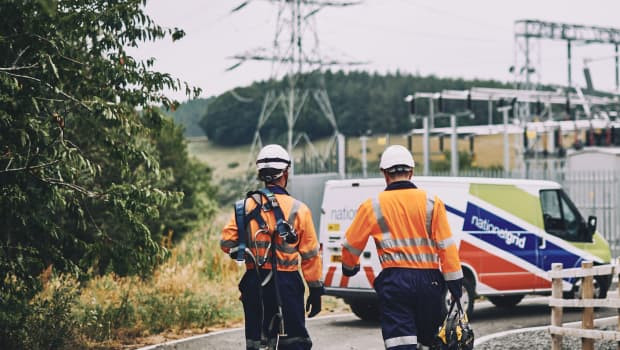 National Grid posted a jump in full-year profit on Thursday and lifted its dividend, but cautioned over rising energy prices and the wider cost of living crisis.
In the year to the end of March, pre-tax profit rose 107% to £3.4bn, while operating profit was up 82% at £4.4bn. Earnings per share increased to 60.6p from 37p a year earlier and the company declared a full-year dividend of 50.97p, up 3.7% on the year.
National Grid said the increased profit reflects higher UK Electricity Transmission net revenue to fund further investment agreed as part of the RIIO-T2 network price control, higher revenues following its rate order in the Massachusetts Gas business and the first year of operation of IFA2 and North Sea Link interconnectors.
It also reflects gains on investments in National Grid Partners, which invests in companies innovating to accelerate the energy transition, and a lower adverse impact from Covid versus 2020/21.
National Grid also said on Thursday that recent rise in energy prices and wider cost of living crisis pose "a significant challenge".
Chief executive John Pettigrew said: "The world has changed dramatically over the last year, with the tragic war in Ukraine, a global economic slowdown, and rapidly rising inflation. The UK and US communities we serve are facing significant cost of living challenges, at a time when further urgency is needed to address climate change.
"Against this backdrop, National Grid remains focused on positioning our business, through acquisitions and investment, to deliver net zero while continuing to safely ensure security of supply at the lowest possible cost to consumers. And our results today reflect the strength of this strategy."