National Express sees higher revenues as passengers return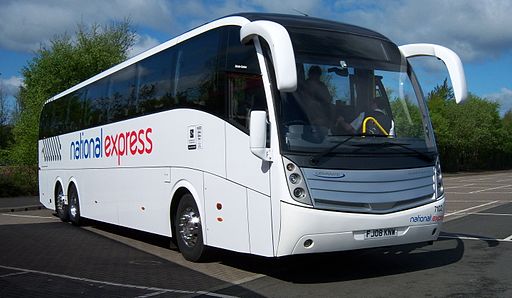 Increased passenger numbers helped bus operator National Express report better trading across all its markets last month as Covid lockdown restrictions eased.
April revenue increased by around 50% year on year, the company said on Wednesday, although in the four months to April 30 it was still down 16% on 2020.
The group continued to generate positive core earnings, slightly ahead of its base case, with positive underlying operating profit delivered in March and April, "strongly ahead of last year".
"Given the ongoing restrictions on travel, we continue to anticipate first half performance to be at least in line with that delivered in the second half of 2020. In our base case scenario, we continue to project a robust improvement in the second half of the year as vaccination programmes enable more restrictions to be lifted," the company said in a trading update.
In the UK, the firm's coach network was now open again and running 13% of pre-Covid mileage with occupancy rates of around 85% of available seats.
Revenues in Spain were at 75% of pre-Covid levels, National Express said while Morocco passengers numbers rose 60% due to the start of new services in Rabat and Casablanca. In the US school bus services were operating at 90% capacity.
"I am pleased to see the continued improving performance trajectory across our business in the first four months of 2021 despite the ongoing lockdown restrictions," said chief executive Ignacio Garat.
"Progress has been made on a number of the 'big deltas' outlined at the full-year results presentation including the mobilisation of a new fleet in Casablanca and the launch of new standard operating procedures in North America School Bus, already delivering financial benefits as part of our 'Driving Excellence' programme.
"Whilst we remain focused on managing what we can control, we remain confident that as restrictions across the world are lifted we will see a strong recovery in demand for our services."
The company added that still had "significant" liquidity and expected to close the first half of 2021 with around £0.9bn in cash and undrawn committed facilities after repaying funds from the Bank of England's Covid Corporate Financing Facility and other short-term facilities.
Hragreaves Lansdown analyst Susannah Streeter said the shift to home working and e-learning was still likely to be a drag on revenues going forward as commuters were likely to travel less in the future.
"The company says it expects pent up demand for travel to be unleashed once social distancing restrictions ease, but it's far from clear when passenger numbers will return to pre-pandemic levels, so keeping a tight rein on costs is likely to stay a priority,'' she said.