Mulberry to cut jobs as Covid-19 batters sales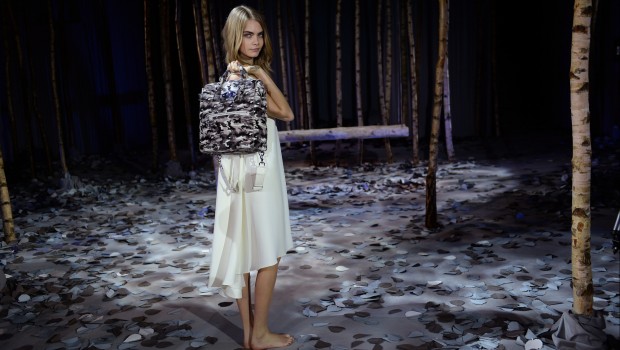 British luxury brand Mulberry is to axe a quarter of its global workforce after the Covid-19 pandemic shut stores worldwide and curtailed sales.
The retailer closed all its shops on 24 March, and while some had since been able to reopen - including in China and South Korea - the majority remained closed. It has continued to trade online, but said: "The digital sales performance has been good but cannot fully offset the decrease in demand experienced from store closures."
Along with many other non-essential retailers, Mulberry will begin a phased reopening of some UK stores from 15 June, in line with government advice.
However, it warned: "Given the uncertainty as to the impact and duration of Covid-19 on the company and the wider economy, and the consequential effect on demand, we expect the recovery in our overall sales levels over the medium term to be gradual.
"Even once stores reopen, social distancing measures, reduced tourist and footfall levels will continue to impact on our revenue."
The company - which was founded in 1971 - is therefore seeking reduce its cost base and has launched a consultation to reduce employee numbers by around 25% around the world. It currently employs 1,390 people, 1,140 of which are based in the UK.
Chief executive Thierry Andretta said: "We reacted swiftly to manage the impact of Covid-19 and continue to executive a well-developed plan to manage capital, reduce costs and maintain a robust liquidity position.
"The shutting of all our physical stores has had, and will continue to have, a marked effect on our business. Launching a physical consultation process has been an incredibly difficult decision for us to make, but it is necessary for us to respond to these challenge market conditions, protect the maximum number of jobs possible and safeguard the future of the business."
As at 1015 BST, shares in Mulberry were ahead 1% at 198.65p.