Morrisons breaks 10-pounds-an-hour barrier in latest pay rise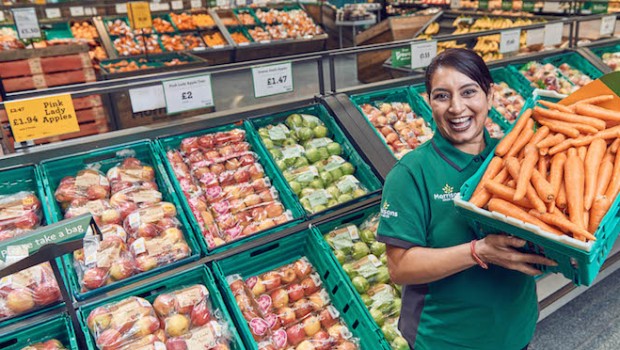 Morrisons is set to be the first UK supermarket to break the 10-pounds-an-hour-minimum barrier in its latest pay rise to workers.
The Bradford-based supermarket said it would guarantee pay of at least £10 an hour with the new deal, which starts in April, ushering in a significant pay increase for nearly 96,000 colleagues that are working on the frontline during the pandemic.
The minimum working wage currently stands at £9.20 an hour and will see a 9% jump.
David Potts, Morrisons' chief executive, described the company's new pay rate as a "symbolic and important milestone that represents another step in rewarding the incredibly important work that our colleagues do up and down the country".
"Over the last year we have seen renewed and widespread appreciation in the UK for our colleagues who have had an incredibly tough 2020, working tirelessly so Britain could eat well and shop safely throughout the pandemic," he said.
"Morrisons colleagues have earned their status as key workers, and this pay increase, many times over," said Potts, who earned £4.2m last year.
The grocer is footing the majority of the extra wage costs but a quarter of it will come out of the discretionary annual colleague bonus scheme.
In addition to the hourly pay increase, the group will pay a London weighting.
In April, the general minimum wage set by the government will rise from £8.72 to £8.91.