Morgan Stanley reports record Q2 on trading boom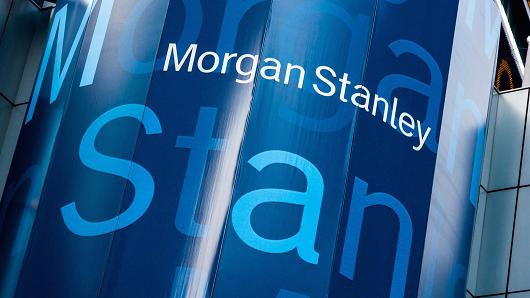 Morgan Stanley's second-quarter profit jumped 45% to a record as volatile markets caused business to boom at the US investment bank's trading division.
Net income for the three months to the end of June rose to $3.2bn (£2.6bn) from $2.2bn a year earlier as revenue jumped 30% to $13.4bn. Earnings per share increased to to $1.96 from $1.23, beating the consensus forecast of $1.12 a share.
Like other US banks Morgan Stanley increased its provision for credit losses, raising the charge by 26% to $1.2bn from a year earlier but the charge fell to $239m from $407m the previous quarter. The provision was more than offset by a $2.3bn increase in revenue from sales and trading, driven by fixed income and reflecting markets that swung wildly during the quarter.
Revenue from investment banking rose 39% to $2.1bn as companies raised debt and equity to strengthen balance sheets during the coronavirus emergency. Advisory income fell to $462m from $506m as mergers and acquisition activity reduced. Revenue from wealth management and investment management were little changed.
Chief Executive James Gorman said: "The second quarter tested [our] model and we performed exceedingly well, delivering record results. This builds on the momentum of a very strong first quarter, while more than 90% of our employees continue to work from home, demonstrating the ongoing operational resilience of our platform."
Morgan Stanley follows Goldman Sachs and JP Morgan in reporting bumper results fuelled by frantic trading by clients seeking to reposition their investments as markets swung according to the impact of Covid-19. Companies also raised large amounts of funding to bolster their finances during the crisis.
Bank of America's markets business also performed well but it reported second-profit profit cut in half on Thursday as its consumer bank took a big loan loss charge in expectation of big defaults during the recession. JP Morgan's consumer business was hit by rising credit provisions but its profit rose because of strong trading profit.