Moonpig profits, revenue double as Covid lockdowns benefit
Greeting card maker sees revenue slowdown as curbs ease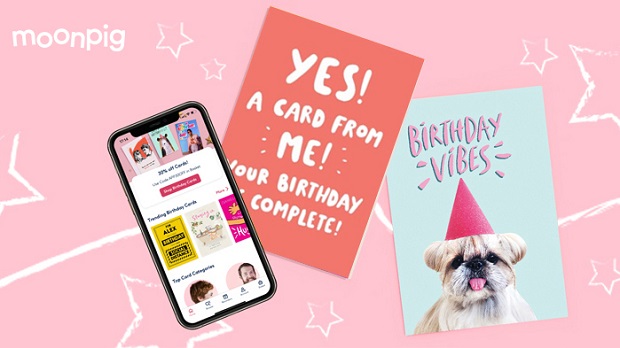 UK online greeting card company Moonpig doubled revenue and profits in its maiden results as a listed company but warned of a fall in sales in the coming months as Covid restrictions were eased.
The company on Tuesday said it had benefited from a slow lifting of Covid lockdown in its main UK and Netherlands markets as High Street rivals were forced to shutter physical stores.
Revenue more than doubled to around £368m in the year to April 30. Pre-tax profit rose 3% to £32.9m after £42m in stock market flotation costs. Core adjusted earnings rose 107% to £92.1m.
Greeting card sales soared as the company both attracted new customers and won more businesses from previous customers during lockdowns.
However, the company said sales were "starting to normalise" from the high levels seen during Covid. Revenue is expected to drop to between £250m -£260m during the current financial year, although still 45% - 50% higher than before the pandemic struck.
The new year had started "moderately ahead" of expectations, consistent with the slower lifting of lockdown restrictions in the UK and the Netherlands.
"As society emerges from lockdown, and certain customer behaviours such as purchase frequency start to normalise, we will see a reduction in headline revenue," the company said.