Mondi reports strong packaging demand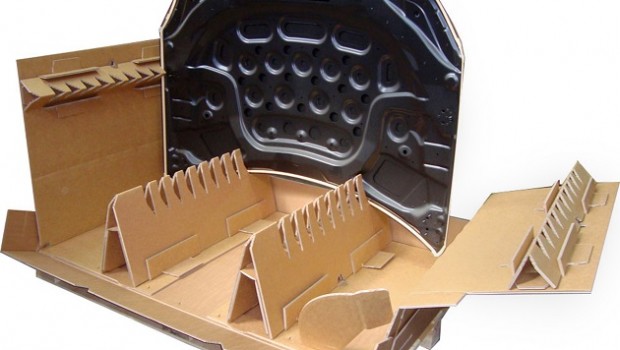 Mondi said demand was strong for its packaging as online shopping surged and customers looked for more eco-friendly products in the first quarter.
The FTSE 100 maker of cardboard boxes and other packaging products said underlying earnings before interest, tax, depreciation and amortisation fell 8% to €353m in the three months to the end of March from a year earlier. Earnings were 14% better than the fourth quarter of 2020.
Mondi said it benefited from a shift to online shopping during the pandemic that increased demand for packaging, as well as higher prices. Demand for corrugated packaging was very strong in the quarter, driven by growth in online trading, fast-moving consumer goods and recovering industrial sectors.
Flexible packaging such as paper bags sold in good volumes and engineered materials sales were stable. Uncoated fine paper sales fell from a year earlier but rose from the previous quarter and prices increased towards the end of the quarter in major markets.
The cost of paper for recylcling, resins, energy and transport rose and currency movements reduced earnings because of weakness in the dollar, the rouble and Turkish lira.
"We are seeing strong demand across our packaging markets, supported by the structural growth drivers of e-commerce and sustainability and are implementing price increases across all key product segments," Mondi said. "We continue to benefit from the contribution of our capital investment programme and our relentless focus on continuous improvement, mitigating the impact of significant input cost pressures and currency headwinds."