Mondi agrees £1.3bn sale of its biggest Russian asset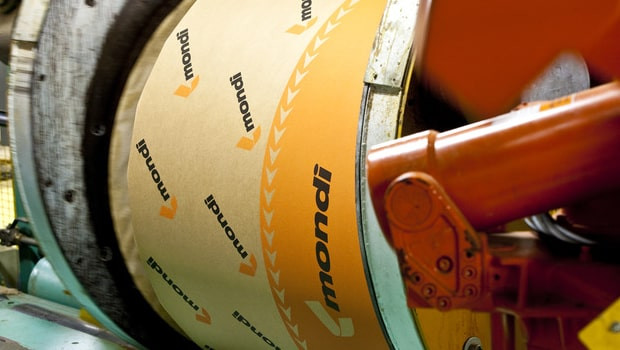 Mondi has entered into an agreement to sell its most significant facility in Russia, Mondi Syktyvkar, together with two affiliated entities, it announced on Friday.
The FTSE 100 paper and packaging giant said the sale would be to Augment Investments for RUB 95bn (£1.27bn), payable in cash on completion.
It said the disposal was conditional on the approval of the Russian government's foreign investments subcommission, and customary antitrust approvals, as well as the approval of Mondi shareholders at a general meeting.
The Syktyvkar assets to be transferred exclude a cash balance of RUB 16bn, which would be distributed as a dividend to Mondi before completion, on the approval of Russia's Ministry of Finance.
Mondi said the net proceeds of the disposal and the RUB 16bn dividend would be distributed to shareholders "as soon as reasonably practicable" following receipt.
"The proposed disposal follows Mondi's announcement on 4 May that, having assessed all options for the group's interests in Russia, it had decided to divest its Russian assets," the board said in its statement.
"Accordingly, Mondi launched a competitive auction process to find a suitable new owner for Syktyvkar."
It described Syktyvkar as a wholly-owned integrated pulp, packaging paper and uncoated fine paper mill located in the Komi Republic.
The business employs around 4,500 people, and is a "leading provider" of uncoated fine paper and containerboard to the domestic Russian market.
For the year ended 31 December, Syktyvkar reported revenues of €821m, EBITDA of €334m, and profit before tax of €271m.
Mondi added that for the six months ended 30 June, Syktyvkar reported EBITDA of €225m and the gross assets of the business totalled €1.59bn, and its net asset value was €1.2bn.
The company operates three converting plants in Russia, which are much smaller in size, not affiliated with Syktyvkar and not part of the disposal.
An update would be provided on the divestment of those plants "in due course".
"Augment is an investment vehicle majority owned by Viktor Kharitonin, comprising assets in the pharmaceutical and other sectors across Russia, Europe and the United Kingdom," the Mondi board added.
The disposal was expected to complete in the second half of 2022, but the company cautioned that the divestment process for the "significant assets" would be "operationally and structurally complex", and was being undertaken in an "evolving political and regulatory environment".
At 1301 BST, shares in Mondi were up 1,688.5p.
Reporting by Josh White at Sharecast.com.