Mitie launches £201m rights issue and buys Interserve business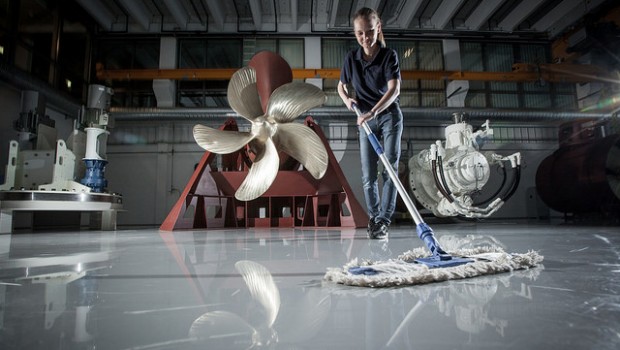 Mitie Group launched a £201m rights issue as the outsourcing company announced higher annual profit and the £271m acquisition of Interserve's support services business.
The company said it would sell 11 shares to existing shareholders for every five shares they hold at 25p each. The fully underwritten sale represents a 68.8% discount to the closing price on 24 June and a 40.7% discount to the theoretical ex-rights price of 42.2p a share.
Mitie extended its £250m rolling credit facility to December 2022 and said net debt at £86m was the lowest for 10 years, helped by the government's tax deferral scheme.
After transaction costs, Mitie will raise about £190m from the rights issue. Mitie said about £80m of the cash raised would fund its purchase of Interserve Facilities Management from How Group to form the UK's biggest facilities management company.
Mitie will pay for the deal with £120m in cash and by issuing about 358m Mitie shares to How. The deal will leave How owning 23.4% of Mitie.
`Operating profit before exceptional items for the year to the end of March rose 8.2% to £86.1m as revenue rose 4.2% to n £2.17bn. Including exceptional items operating profit rose to £64.6m from £41.7m.
Mitie said its business performed better than expected in the first two months of the current financial year. Revenue declined 12% to £301.4m in April and May with a 20% impact on profit and early indications are that June will beat expectations.
Mitie's chief executive Phil Bentley said: "Today's announcement of a £201m rights issue will strengthen our balance sheet against an extended Covid-19 impact, secure bank refinancing and provide a platform for growth opportunities.
"We are pleased to have signed a sale and purchase agreement to acquire Interserve's facilities management. This will be a transformative acquisition, expanding the scale and footprint of our business … The transaction will better balance our public and private sector divisions."
Mitie shares rose 7.6% to 86.08p at 09:32 BST.