Mitie holds back guidance after first-half profit drop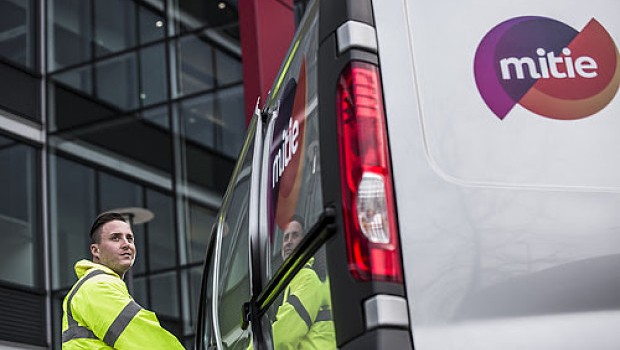 Mitie failed to provide financial guidance for the year as the facilities management company reported a 44% drop in first-half profit.
Pretax profit before other items fell to £14m in the six months to the end of September from £24.9m a year earlier as revenue fell 9.8% to £972.4m. Pretax profit including other items fell to £2.1m from £14.6m.
Mitie paid no dividend for the first half and said it would consider restarting payouts at the end of the year but only if trading improves materially in the second half.
The Covid-19 crisis has hit Mitie's business as customers such as aviation and financial services businesses have cut variable works and projects. The company said performance in the second quarter was better than expected with improved trading in the second quarter.
Mitie said office occupancy would stay suppressed for the rest of the financial year and that aviation and transport would recover slowly, limiting discretionary spending. Public sector business is expected to hold up well, the company said. Though companies will cut back their office space, spending per office on Mitie's services is likely to increase, it said.
"Due to the ongoing uncertainties of the impact of Covid-19 on the business, Mitie will not be providing guidance for the year ending 31 March 2021 at this time," the company said.
Mitie shares fell 5.3% to 39.2p at 10:31 GMT.