Mitie backs guidance, hails improvement in net debt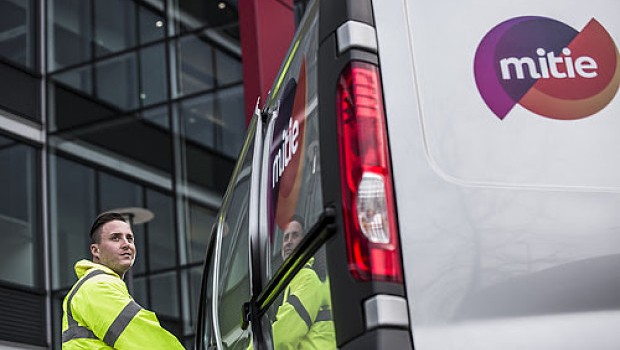 Facilities management company Mitie said on Tuesday that full-year operating profit and revenue are set be in line with guidance given earlier in the year as it highlighted an improvement in net debt.
"We continue to expect our operating profit before other items and revenues for the year ended 31 March 2020 to be in line with the guidance given in our scheduled trading update on 30 January 2020, notwithstanding the material downturn in projects and non-essential maintenance spend, which we experienced in March as a consequence of the Covid-19 situation," it said.
Mitie said it has seen a continued improvement in year-end net debt, which has benefited by £33m from HMRC's 'Time to Pay' scheme. This has resulted in year-end net debt of about £80m.
Average daily net debt in the second half FY19/20 was £216m, excluding the impact of IFRS16, versus £287m in the second half of the year before.
Mitie said its preliminary results have been delayed from 4 to 25 June following guidance from the Financial Conduct Authority.
Broker Liberum said Mitie is highly exposed to the coronavirus relative to other outsourcers, given its 70% private sector exposure.
"Cleaning and facilities management should benefit as lockdown gradually ends, perhaps in May or June," it said. "It could even benefit as we would expect customers to undertake enhanced cleaning regimes to protect against Coronavirus. The risk for them and others is further waves of infection. We believe that Mitie had too much debt going into the pandemic and will have an even weaker covenant coming out."