Mitchells & Butlers sales slump as group launches £351m placing
Pension contributions suspended as lockdown closes outlets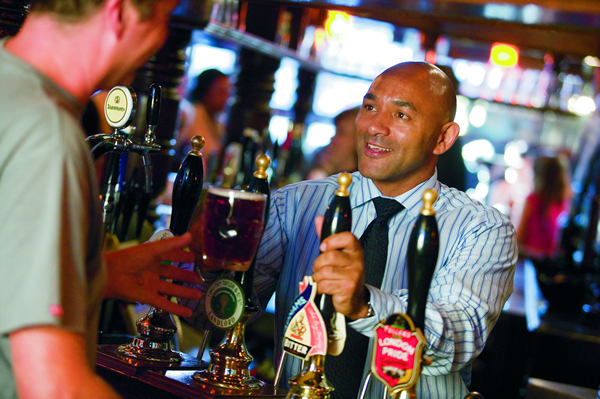 Pub group Mitchells & Butlers said sales had plunged almost 70% amid tighter Covid-19 curbs as it launched a £351m placing to shield its balance sheet from the coronavirus pandemic.
The Harvester owner on Monday said total managed sales from September 27 to January 16 had slumped 69.8% year on year, while cash burn was up to £35m a month since the start of the year. All of its sites have been closed since the end of 2020 as the government tightened restrictions over Christmas and then implemented a full national lockdown.
It added that agreement has been reached with pension trustees to delay monthly contributions from January to March 2021, inclusive, with these becoming due in April 2021.
The group said its cash positions had "deteriorated significantly" during the pandemic and the fundraising was "critical for the continued operation of the group and its immediate financial stability". The extra cash will be used to pay off debt and invest in its pubs and restaurants to help it stay competitive as Covid restrictions are eased.
Mitchells & Butlers also has debt servicing costs of £51m a quarter, while all non-essential capital expenditure continues to be suspended. The group had £113m in cash at January 16 with all lending facilities drawn.
The company, which owns the All Bar One and O'Neills pub chains, last week revealed that three major shareholders had combined to control 55% of the pub giant.
Piedmont, Elpida and Smoothfield consolidated their holdings under a newly incorporated holding company Odyzean, which has committed to take up its full entitlement under the open offer.
Currency trader Joe Lewis owns Piedmont, while the Irish billionaires and horse racing tycoons John Magnier and JP McManus control Elpida. Another forex trader, Derrick Smith, runs Smoothfield. The group is known collectively as "Sandy Lane set", after the expensive Barbados hotel they liked to frequent.
The company, which has seen sales battered by the Covid-19 pandemic, said it will issue around 167m new shares at 210p a share - a 36% discount to the closing price on February 12.
It has also reached agreement with banks for a new £150m three-year year unsecured revolving credit facility to bolster its balance sheet.
"The hospitality industry has done everything that has been asked of it to date and, now that the vaccines are being rolled out and infections are dropping, we are hopeful that pubs and restaurants will soon be allowed to reopen safely," said chief executive Phil Urban.