Mike Ashley to step down as Frasers CEO; FY profit slides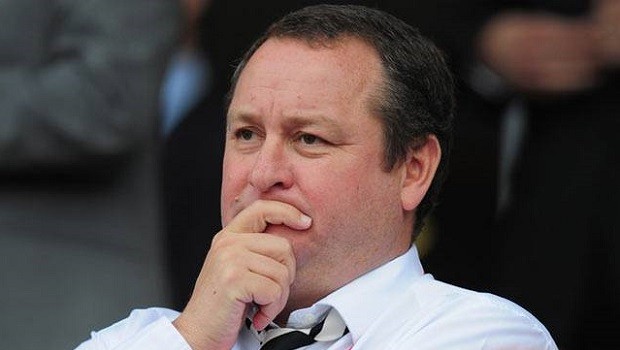 Frasers Group confirmed on Thursday that plans were being made for Mike Ashley to step down as chief executive, with Michael Murray - his future son-in-law - set to take over the role, as it reported a drop in full-year profit and revenue due to the impact of Covid-related closures.
In the year to 25 April 2021, reported pre-tax profit slid 94.1% to £8.5m on revenue of £3.6bn, down 8.4% from the previous year. Underlying pre-tax profit was 95.1% lower at £5.8m.
Frasers said UK sports retail revenue fell 10.7%, largely due the temporary store closures caused by the pandemic, but this was offset by growth in the online business and pent-up demand once stores reopened.
The retailer said its stores in the UK have reopened above expectations and its online channel continues to "significantly" outperform pre-Covid-19 levels.
Nevertheless, it did not provide any guidance for FY22 due to Covid uncertainty and a "high risk" of future restrictions, likely over the winter "and maybe beyond".
The results came alongside news that Murray, who is currently "head of elevation" at the company, is set to take over as CEO on 1 May 2022. Ashley will remain on the board as an executive director.
"The group's elevation strategy is transforming the business and receiving positive feedback from consumers and our brand partners, especially on projects such as the new Oxford Street Sports Direct which opened in June 2021," it said.
"The board consider it appropriate that Michael leads us forward on this increasingly successful elevation journey."
At 0910 BST, the shares were down 0.7% at 610.50p.
Susannah Streeter, senior investment and markets analyst at Hargreaves Lansdown, said it's no surprise that founder Mike Ashley is taking "this break in the clouds" to step away from the day-to-day running of the business as CEO and become an executive director instead.
She said the appointment of Murray "has raised plenty of eyebrows, given the fact that the former night club promotor has only been in the business for five years, but as head of elevation he appears to have been a major force behind the group's ongoing makeover".
"Mike Ashley built his retail empire from a market stall in Maidenhead, and clearly has the confidence in Murray's skills, knack and drive to push forward the metamorphosis of the business."