Mike Ashley lambasts Sports Direct investors over 'backstabbing'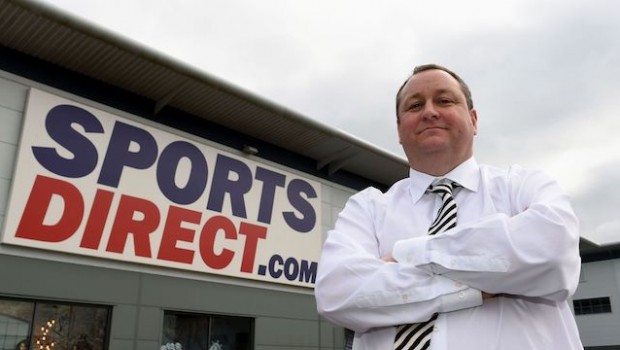 Sports Direct founder and chief executive Mike Ashley has accused shareholders of "stabbing him in the back" and of "hounding" former chairman Keith Hellawell out of his job.
Hellawell, a former police chief constable and UK Government drugs czar, quit unexpectedly ahead of the company's annual general meeting on Wednesday after serving a nine year tenure during which the retailer was accused of employing "Victorian" working practices at its warehouses. Moreover, 10% of shareholders voted against Ashley's re-election.
"It is blatantly apparent that true entrepreneurs will never be accepted in the public arena. The media circus surrounding Sports Direct, including but not restricted to matters connected to our AGM, only proves that whatever progress Sports Direct makes, it will always be subject to disproportionate scrutiny and misrepresentation," said Ashley.
Ashley, who owns more than 60% of Sports Direct shares, declared that he has "gone above and beyond to enable a significant leap forward in order to rebuild the reputation of Sports Direct in the City", working "tirelessly" with Hellawell and the board on an 'elevation strategy' and maintaining that this improvement has been "acknowledged by a number of independent indexes".
He said the company has exceed market expectations despite the challenges within the retail sector in the UK and abroad, and reiterated his confidence that the acquisition of House of Fraser "will be a game changer".
Although Sports Direct's shares no higher than they were in late 2012, Ashley said the shareholders "appear to be affected by the pressure of the media and certain other organisations, and they have failed to support Sports Direct, Keith and myself, on this journey".
He concluded: "In light of the above, and despite the substantial progress made over the last few years, the shareholders have now made it extremely challenging for future engagement to take place. On the one hand they are delighted with our performance and progress, yet with the other hand they have stabbed Sports Direct and myself in the back by repeatedly hounding Keith Hellawell.
"The people within the Sports Direct group, including House of Fraser, are and will continue to be my number one priority."
Ashley had come close to leaving the role before, narrowly surviving a re-election vote last year when 47% of investors voted against him.
Steve Turner, assistant general secretary of union Unite, said on Wednesday that it was "about time he resigned" and accused him of presiding over "shocking" working conditions at the company's Shirebrook warehouse.
The warehouse was branded as a "sweatshop" by Channel 4's dispatches documentary, with employees punished for talking, working almost exclusively on zero-hours contracts and reportedly being given only fifteen minutes notice of redundancy.
"The question now is will his replacement stand up to Mike Ashley in the interests of workers and shareholders?" said Turner.
Sports Direct's shares were up 1.03% at 352.80p at 1612 BST.