Micro Focus keeps revenue declines in line with guidance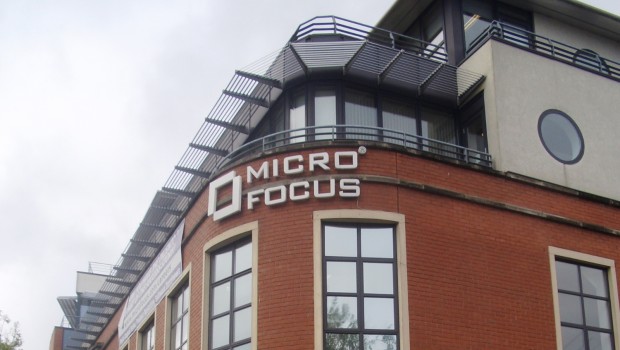 Micro Focus reported a 7.5% fall in revenue in its interim results on Monday, to $1.66bn, while its operating profit improved 2.5% to $32.6m.
The FTSE 100 software company's profit for the six months ended 30 April was up 125.4% at $1.4m, and its diluted earnings per share were 135.7% higher at 322.74 cents.
Looking at just its continuing operations, Micro Focus saw its revenue fall 5.3% on a constant currency basis to $1.66bn, while its adjusted EBITDA by the same measure was up 1.8% at $662.3m.
The firm's adjusted EBITDA margin improved 2.8 percentage points to 40%.
Adjusted diluted earnings per share from continuing operations were 8.4% higher at 84.35 cents, while adjusted net debt narrowed 12.2% to $3.81bn.
That made for an adjusted net debt-to-adjusted EBITDA ratio of 2.7x, compared to the 3.0x it reported at the interim a year ago.
Micro Focus said its revenue performance for the period was in line with guidance, and added that the separation and disposal of SUSE was delivered in line with its timetable, resulting in a $1.73bn profit on disposal and $1.8bn returned to shareholders.
Its transformation programmes remained on target for completion in 2020, the board explained.
It also claimed "strong" cash performance, with adjusted cash conversion of 115.1%, up from 96.1% year-on-year, and free cash flow of $429.9m in the six months ended 30 April, rising from $213.7m.
The board declared an interim dividend of 58.33 cents per share, in line with what was paid at the interim last year.
"We have made steady progress this half year, delivering against our financial and operational commitments and doing what the company does best: making, selling and supporting infrastructure software solutions that customers value and rely on," said chief executive officer Stephen Murdoch.
"Micro Focus helps customers around the world to drive further returns from their existing investments while also taking advantage of new technologies and innovations to support their digital transformation.
"We have continued to make progress on our significant program of work to fully integrate the HPE Software business through the sustained application of the Micro Focus business model."
As a result, Murdoch said the company could reiterate its full-year guidance.
Micro Focus shares began the day in the red, and as at 0843 BST they were down 1.64% at 2,063p.