Metro Bank launches discounted share placing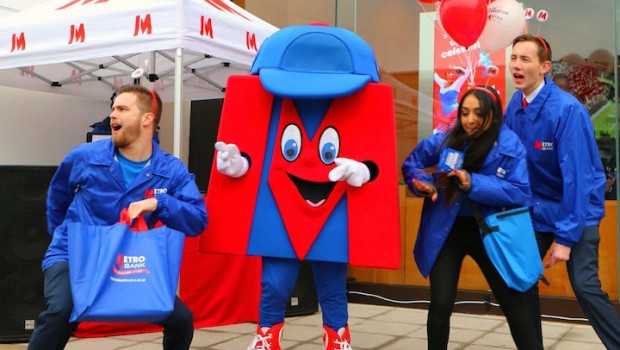 Metro Bank confirmed after the close of markets that it was looking to raise £350m in a placing at a discounted price of 500p a share.
The placing, which will be conducted through an accelerated bookbuild, was set to be launched immediately, with RBC Capital and Jefferies acting as joint global coordinators and Keefe, Bruyette & Woods acting as joint bookrunner.
Metro shares ended the day down 8.1% at 536.50p, having opened at 589.50p, after the Financial Times reported that it was likely to price its share placing at a discount of up to 10% to the current market price.
The challenger bank announced the planned capital raising back in February after lax accounting caused it to under-report the risk of millions of pounds of property loans and loans to commercial buy-to-let operators. This error led to speculation about the bank's financial strength, which it has since sought to quash.
The company said in a statement on Thursday: "Metro Bank's capital position will be strengthened by its receipt of the net proceeds of the placing, which will allow it to further grow its loan balances and risk-weighted asssets, while investing in the expansion of stores and new technologies.
"Metro Bank's disruptive, customer-led model continues to attract new 'fans' and grow strongly. However, the macroeconomic backdrop in the UK has been particularly challenging over recent quarters and Metro Bank has not been immune to these pressures. Specifically, the macro challenges for the sector include: (i) the ongoing low interest rate environment; (ii) the competitive environment; (iii) ongoing regulatory requirements; and (iv) the pace of regulatory change."