Metro Bank appoints Dan Frumkin as permanent CEO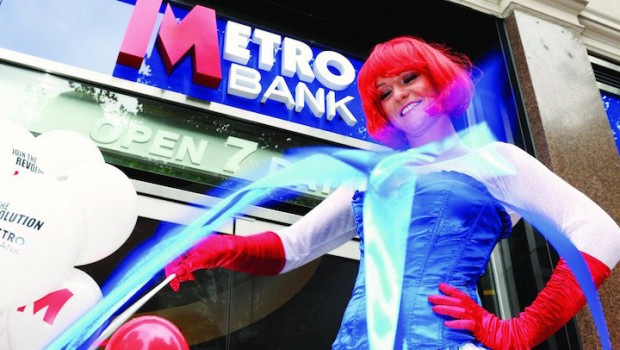 Metro Bank has made interim chief executive Dan Frumkin its permanent boss with the job of stabilising the lender after a year of turmoil.
Frumkin takes over with immediate effect. He was made interim CEO on 1 January to fill in after Craig Donaldson quit in December.
The veteran banker joined Metro in September as chief transformation officer in the middle of upheaval caused by an accounting scandal and the resignation of founder and chairman Vernon Hill.
Before arriving at Metro, Frumkin spent eight years at Bermudan bank NT Butterfield & Son where he was chief risk officer and then chief operating officer. Before that, he worked at Royal Bank of Scotland and Northern Rock.
Chairman Michael Snyder said: "We were looking for someone who believed in prioritising excellent customer service with a track record in retail banking and business transformation, and the necessary experience to deliver sustainable growth.
"The combination of three decades of experience across retail banking and the positive impact Dan has made since joining Metro Bank last year mean we have identified an impressive CEO."
Frumkin's first task will be to steady the bank after a year of upheaval that started with the discovery it had underestimated the riskiness of £900m of commercial property and other loans. The bank's share price plunged and the Financial Conduct Authority launched an investigation.
In September, Metro Bank had to cancel a bond sale launched to strengthen its finances and in October Hill quit amid doubts about the company's governance. He was followed two months later by Donaldson, who had led the bank since its establishment in 2009 as a challenger to Britain's big lenders.
Frumkin, who is 55, said Metro had solid foundations and still had the potential to shake up British banking. He said he would update the market on his plans on 26 February.