Meggitt to be taken over by Parker-Hannifin in £6.3bn deal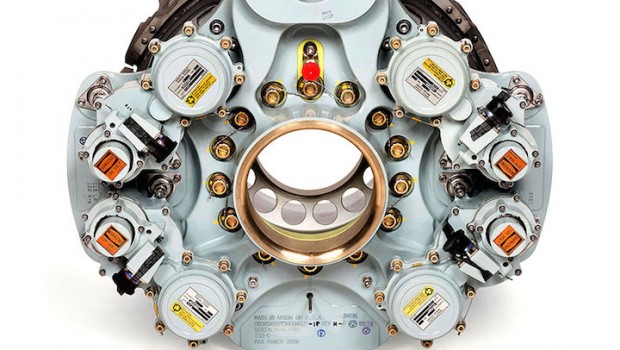 Defence and aerospace engineer Meggitt said on Monday that it has agreed to be bought by US rival Parker-Hannifin for £6.3bn as it reported a decline in interim profit and revenue.
Under the terms of the deal, Meggitt shareholders will receive 800p per share, which is a premium of around 70.5% to the closing share price on Friday.
The transaction includes certain binding commitments that will ensure that Meggitt continues to meet its contractual obligations in respect of goods and services supplied to the UK government, and maintain its headquarters in the UK, among other things.
Meggitt chief executive Tony Wood said: "Bringing together the Meggitt and Parker businesses will provide increased benefit to the UK with the provision of technologies, products and capabilities through Meggitt, and a leading aerospace business in Parker.
"The offer from Parker is an endorsement of the work undertaken to transform the Meggitt Group in recent years, and the combined group will maximise the opportunities for future growth and profitability with a shared commitment to operational excellence, allowing us to continue to invest in our people, products and services for customers worldwide for years to come."
News of the takeover came alongside the company's interim results, which showed a 26% drop in revenue to £680m, with pre-tax profit down 43% to £48.4m.
Meggitt said that notwithstanding the difficulties in forecasting demand within civil aerospace with precision and the risks associated with regional spikes in Covid infections, it continues to expect to general full-year revenue broadly in line with 2020 on an organic basis. Underlying operating profit is still expected to be ahead of 2020, and free cash flow will be positive.
At 0830 BST, the shares were up a whopping 59% at 745.80p.