Meggitt surges as Woodward said to explore possible acquisition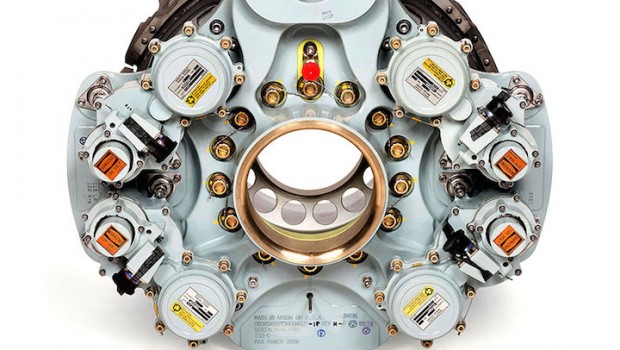 Meggitt shares surged on Friday following a report that US-based Woodward Inc could be looking to buy the London-listed aerospace engineer.
According to Dealreporter, Woodward is working with an investment bank as it considers potential deals and Meggitt is in the frame.
At 0940 BST, the shares were up 13% at 520p.
Meggitt declined to comment on the report.
Jefferies said in a note that Meggitt appears to be a good fit for Woodward, both in terms of hardware and business mix. Analyst Sheila Kahyaoglu said Meggitt's positioning on thermal systems and engine valves could also "fit nicely" with Woodward's engine content.
She added that antitrust was unlikely to be an issue.
In its full-year results in March, Meggitt - which has been hit hard by the pandemic - said that assuming no further disruption to normal operations due to additional lockdowns, it expects to generate revenue in 2021 broadly in line with the prior year, an increase in underlying operating profit and positive free cash flow.