Marks & Spencer edges up annual profits guidance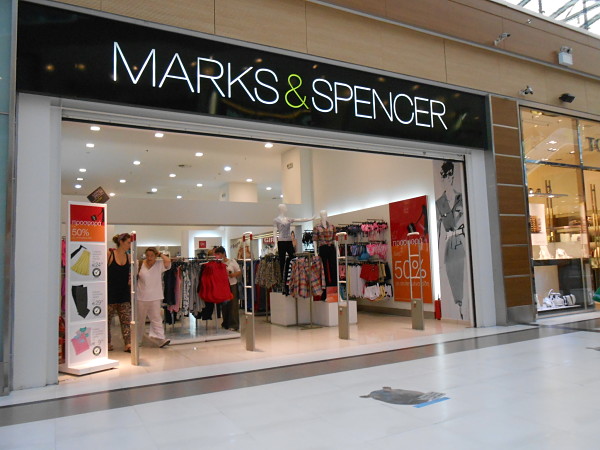 UK food and clothing retailer Marks & Spencer said it now expected annual profits of at least £500m after strong Christmas sales driven by outperformance in its food range, but also warned of intensified inflationary pressure.
The company's revised guidance is slightly up on a previous forecast of profit before tax and adjusted items of around £500m.
Food sales were up 12.4% against pre-pandemic levels two years ago in the 13 weeks to January 1. Clothing and home sales rose 3.2%.
"Encouragingly, the larger basket sizes we saw in the first half continued through the Christmas period as customers used M&S for more of their everyday shopping. As a result, M&S was the fastest growing major store-based Food retailer in the period," said chief executive Steve Rowe.
"Food has maintained its momentum, outperforming the market over both 12 and 24 months. The market continues to be impacted by the headwinds and tailwinds that we reported in the first half, but I remain encouraged that our transformation plan is now driving improved performance."
However, the company also said both food and clothing were seeing inflationary pressures in both food and clothing as it tried to mitigate the impact on customers.
Food market inflation in the food market in the 12 weeks to December was 2.7% and rose to 3.5% during the final month of the year, while in clothing & home, consumers were not seeing price rises, higher costs for freight and raw materials were starting to weigh.
M&S had worked with suppliers to improve its value proposition but it was "inevitable" that some of the inflation coming into the marketplace would be passed on, said chief financial officer Eoin Tonge.
Hargreaves Lansdown equity analyst Laura Hoy said management's "minimal" profit guidance would temper sentiment over the strong third quarter.
"There's a chance that this kind of sales growth won't be sustained in the coming year – particularly if inflation makes consumers wary. We think M&S is well-placed at the higher end of the spectrum, but it's not immune," she said.