Manufacturing downturn eases in Eurozone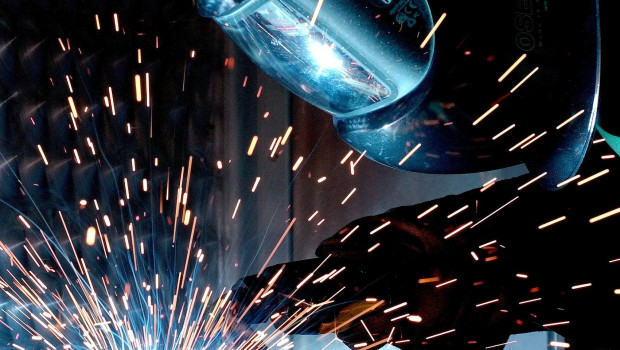 The downturn in Eurozone manufacturing continued to ease in January, a closely-watched survey showed on Wednesday, as energy markets steadied.
The S&P Global Eurozone Manufacturing PMI rose for the third successive month in January, to 48.8 from 47.8 in December. It was the highest reading since August, although it remains below the neutral 50.0 mark.
A reading below 50.0 indicates contraction, while a reading above suggests growth.
The manufacturing output index also rose, to 48.9 from 47.8, a seven-month high.
Among individual countries, manufacturing PMI in France was 50.5, while in Italy it was 50.4 and 48.4 in Spain. In Germany, the European Union's largest economy, the PMI was 47.3, marginally higher than the flash estimate of 47.0.
Chris Williamson, chief business economist at S&P Global Market Intelligence, said: "Although Eurozone manufacturers continued to report falling output and deteriorating order books, sustaining the sector's downturn for the eight successive month, the picture is considerably brighter than the lows seen in October.
"Worries over gas supply constraints and soaring gas costs have given way to a much more stable-looking energy market in Europe, albeit thanks in part to state subsidies and mild weather.
"At the same time, broader supply chain constraints have eased considerably, helping many companies reduce their backlogs of work and ramp up production."
However, Williamson also cautioned that demand remained "lacklustre", with the wider economy yet to feel the full impact of higher interest rates.
Melanie Debono, senior Europe economist at Pantheon Macroeconomics, said: "Supplier delivery times lengthened a touch, but they were stable overall. Along with still-subdued demand, this helped ease inflationary pressures; the input price component sank to a 26-month low.
"This is partly why the business confidence rose to its highest since before Russia's invasion of Ukraine, but firms raised their own prices sharply again, in line with our view that the fall in Eurozone inflation will be gradual.
"All told, we think the manufacturing downturn has further to run and that industry will again be a drag on GDP growth in the first quarter."
The survey data were collected between 12 and 24 January from a representative panel of around 3,000 manufacturing firms.