Man Group confident as assets under management shrink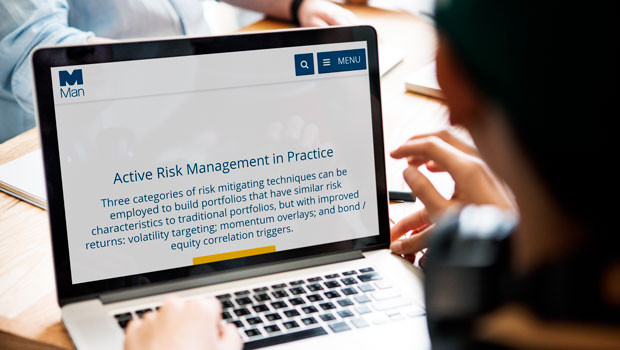 Man Group reported assets under management of $142.3bn at the end of its first half on Tuesday, down from $148.6bn at the end of December.
The FTSE 250 company recorded net inflows of $3.2bn in the six months ended 30 June, and a positive investment performance of $2.1bn from alternative strategies.
"Despite generating strong alpha, market beta resulted in negative investment performance of $7bn from long-only strategies," the company explained in its announcement.
It said negative foreign exchange and other movements were worth $4.6bn.
Core earnings per share increased 28% year-on-year to 24 US cents, with core management fee earnings up 23% to 9.1 cents per share, and core performance fee earnings 32% firmer at 14.9 cents per share.
Diluted statutory earnings per share rocketed 44% over the interim result in 2021, to 22.7 cents.
Man Group reported a run rate net management fee revenue figure of $937m as at 30 June, rising from $939m, as the board said the company's balance sheet strength and liquidity position supported long-term growth going forward.
The directors recommended an interim dividend of 5.6 cents per share, as per their guidance and in line with the half-year distribution made last year.
It also noted that as at 29 July, it had completed $39m of its $125m share buyback, announced in June.
"The first half of 2022 was yet another strong period for Man Group," said chief executive officer Luke Ellis.
"Amidst a volatile market environment, we delivered for our clients and shareholders alike, demonstrating the value that active, uncorrelated investment strategies and solutions can bring to portfolios.
"Strong performance from our absolute return strategies, positive alpha from our long-only strategies, net inflows 2.7% ahead of the industry, and a 28% increase in core earnings per share reflect the quality of our people, the benefit of our technology, and the attractiveness of our differentiated business model."
Ellis said the company was entering the second half with high performance fee potential and a "good level" of client engagement.
"While we expect some volatility in flows in the near term, as clients access liquidity and rebalance their portfolios due to market movements, we remain focused on the long term.
"We are confident that our diversified range of investment strategies and continued focus on alpha generation position us well for future growth."
At 1014 BST, shares in Man Group were down 5.12% at 254.1p.
Reporting by Josh White at Sharecast.com.