Made.com valued at £775m as it debuts on London market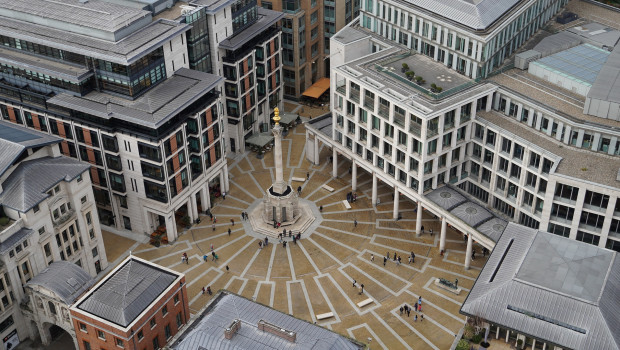 Made.com Group saw its shares drop sharply on Wednesday, as the online furniture retailer made its London debut.
The initial public offering, first announced on 1 June, was priced at 200p per share, giving the firm a market value of around £775.3m as conditional trading got underway.
Made.com has sold 50m new shares, raising £100m, while a further 46.9m shares will be sold by existing shareholders. The cash will be used to drive growth across mainland Europe, which is responsible for around 48% of group sales.
A further 14.5m shares could be made available by selling shareholders as part of the over-allotment option.
By 1215 BST the stock had fallen to 182.88p, however.
Philippe Chainieux, chief executive, called the IPO "an exciting milestone" for the company.
"Our successful track record in the UK and internationally has been made possible with the foundations that we have built over the last 11 years: a unique combination of a well-recognised brand, a proprietary data-driven platform and a bespoke, vertically integrated supply chain," he said.
"A listing in London will enable us to accelerate our growth as we lead the development of the online further and homewares market as it moves online, both in the UK and internationally."
Made.com was founded in London by Ning Li and Brent Hoberman, the co-founder of Lastminute.com. Like many online businesses, it has benefited from a boom in demand during the pandemic. It has 1.1m active customers in the UK and overseas, and sales reached £315m last year, a 30% jump, although it remained loss-making. Made.com is targeting sales of £1.2bn by 2025.
Retail analyst Nick Bubb said: "The IPO of the much-vaunted Made.com has been a bit of a flop, with the shares priced at the very bottom of the 200p to 265p range, valuing the business at a mere £775m, in contrast to the initial talk of at least £1bn."
Susannah Streeter, senior investment and markets analyst at Hargreaves Lansdown, said: "Made.com aims to capitalise on the accelerated shift to e-commerce and the high demand for high makeovers witnessed over the pandemic. But timing is everything for an IPO, and its arrival comes after two disappointing debuts [from] Deliveroo and Alphaware IP.
"With high street retailers firmly back in business, there is also now greater competition in the furniture space.
"However, newly-formed habits of browsing the web for ways to improving our living space are unlikely to unwind. Made.com already seems to have a good record in attracting repeat orders…and money raised will be focused on accelerating growth. As the dust settles, this volatile start may smooth out over the weeks to come."
Unconditional dealings in the stock, which listed on the main market, start on 21 June.