Macy's lowers guidance as consumer demand weakens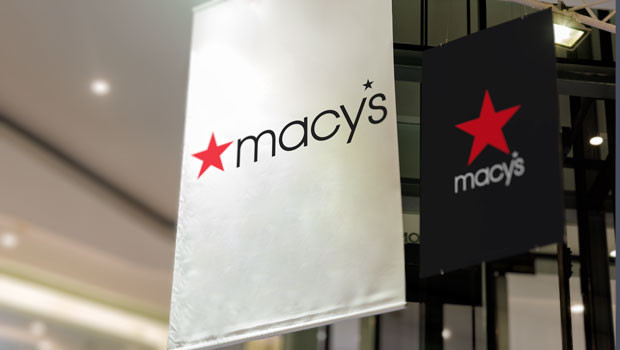 Department store giant Macy's lowered its full-year guidance on Thursday, after its first quarter ended with even weaker consumer demand than anticipated.
The American retailer reported diluted earnings per share of 56 cents for the quarter, and adjusted diluted earnings per share of 56 cents as well.
That was down from the same period last year when it reported diluted earnings per share of 98 cents, and adjusted diluted earnings per share of $1.08, although it was above consensus expectations for adjusted earnings per share of 45 cents.
Macy's saw a decline in net sales in the period, amounting to $5bn, which was 7% lower than the first quarter of 2022.
Brick-and-mortar sales were particularly affected, experiencing a 6% decrease compared to the same period last year, while digital sales also took a hit, declining by 8% year-over-year.
Comparable sales were down 7.9% on an owned basis and 7.2% on an owned-plus-licensed basis, which was much more than the 5.5% fall in owned-plus-licensed sales analysts had pencilled in.
Comparable sales specifically for the Macy's nameplate were down 8.7% on an owned basis, and down 7.9% on an owned-plus-licensed basis.
Bloomingdale's comparable sales decreased 3.9% on an owned basis and 4.3% on an owned-plus-licensed basis, while beauty retailer Bluemercury saw a 4.3% increase in comparable sales on an owned basis.
Other revenue, which accounted for 3.8% of net sales, decreased $26m, mainly due to higher bad debt within the credit card portfolio.
Macy's inventory turnover, on a trailing 12-month basis, decreased 2% compared to 2022, but showed a significant increase of 14% compared to 2019.
The firm attributed the changes to its inventory management approach.
Macy's gross margin rate for the first quarter was 40%, representing a slight increase from 39.6% in the first three months of 2022.
The merchandise margin remained flat, benefiting from lower clearance markdowns and lean inventory levels.
However, promotions and shifts in category mix offset some of those gains, and when compared to the first quarter of 2019, its merchandise margin improved by 310-basis points, primarily due to lower markdowns and promotions.
Selling, general, and administrative expenses increased by $45m to reach $2bn.
The company said the increase in minimum wage for store colleagues, implemented on 1 May, contributed to that rise.
Macy's said it also made investments in its workforce, offering competitive pay, incentives, and benefits.
"During the first quarter, we delivered a solid beat on our gross margin rate and bottom line expectations enabled by our disciplined teams, strength of our inventory management and operational efficiencies," said chairman and chief executive officer Jeff Gennette.
"We planned the year assuming that the economic health of the consumer would be challenged, but starting in late March, demand trends weakened further in our discretionary categories.
"We have moved quickly to take the appropriate actions to meet current consumer demand and manage our expenses."
Looking ahead, Macy's said it was taking a cautious approach to the rest of 2023, as it revised its annual sales and earnings guidance to reflect expected macroeconomic impacts on consumer spending.
Macy's revised guidance for 2023 projected net sales of between $22.8bn and $23.2bn, down from its previous estimate of $23.7bn to $24.2bn as announced in March.
Comparable owned-plus-licensed sales were expected to decline by 7.5% to 6% compared to 2022, a change from the previous guidance of a decline between 4% and 2%.
Adjusted earnings per share were now pencilled in at between $2.70 and $3.50, down from the $3.67 to $4.11 range Macy's announced three months ago.
Jeff Gennette said Macy's revised guidance reflected incremental clearance markdowns to address excess spring seasonal merchandise in the second quarter, along with adjustments to the category composition and inventory levels in the back half of the year.
"Supported by our solid foundation of financial health, we remain focused on strengthening our core business and advancing our five growth vectors - which we believe will drive sustainable and profitable sales growth in the future."
At 0755 EDT (125 BST), shares in Macy's were down 10.01% in pre-market trading on Wall Street, at $12.23.
Reporting by Josh White for Sharecast.com.