LXi REIT raises dividend target after signing new loan facility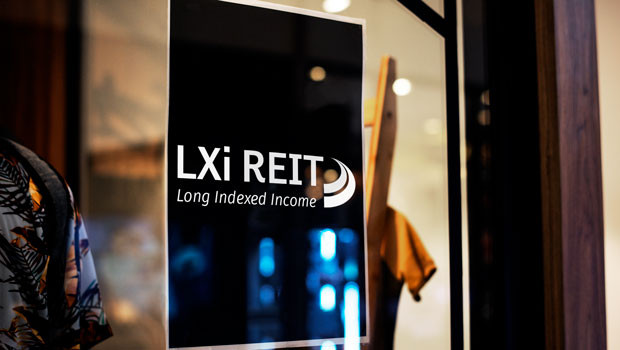 LXi REIT announced the signing of a £565m loan facility with a syndicate of banks on Thursday, as well as a new dividend target.
The FTSE 250 real estate investment trust said the loan facility was the final step of the refinancing of its near-term debt maturities, and would allow it to increase its annual dividend target.
It said the bank facility included a £200m five-year revolving credit facility, a £115m five-year term loan, and a £250m three-year term loan.
The blended margin on the facility would be 2.23% per annum over SONIA.
LXi said it had purchased interest rate caps representing £400m of notional to cap the SONIA cost of the facility at a rate of 2% per annum, resulting in an all-in rate of 4.23% per annum for the first three years of the facility.
The loan facilities repaid in full as a result of the refinancing included a £385m unsecured bridge facility with HSBC and Barclays, maturing in May; £124m secured facilities with M&G, maturing in April and October; a £165m secured revolving credit facility with Lloyds Bank and RBS International, maturing in June 2024; and a €60m secured facility with Blackstone, maturing in April 2026.
Following the signing of the refinancing, LXi said it was launching a new annual dividend target of 6.6p per share for the year that started on 1 April.
That would be a 4.8% increase on the dividend target for the 2023 financial year.
The board said the new dividend was set to be paid in four quarterly instalments, adding that it reflected its policy of paying a progressive dividend fully covered by net earnings.
LXi REIT's wider refinancing resulted in a diversified group of lenders, with eight different banks and lending organisations across its capital structure.
The company's total borrowings now stood at £1.299bn, with a weighted average debt maturity of six years and a weighted average capped interest cost of 4.69% per annum.
"We are delighted to have signed this facility, which represents the final step of our comprehensive refinancing programme," said chairman Cyrus Ardalan.
"The combination of the medium-term and revolving bank facilities, along with the long-term institutional facilities announced on 6 March, provides the company with operational flexibility, including an ability to migrate further to unsecured/debt capital markets funding in due course.
"It will also underpin our long-term progressive dividend policy."
At 0942 BST, shares in LXi REIT were up 0.68% at 102.39p.
Reporting by Josh White for Sharecast.com.