LXI REIT pleased with performance after Secure Income merger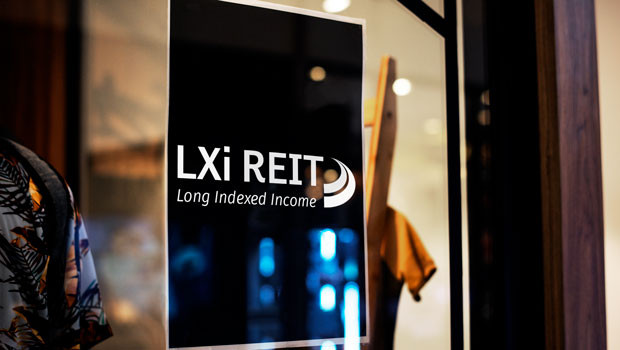 Specialist real estate investment trust LXi REIT reported a 36.1% increase in EPRA earnings per share in its full-year results on Wednesday, to 8.3p.
The company said its adjusted cash earnings per share also rose in the 12 months ended 31 March, by 17.5% to 6.7p, primarily driven by cost savings resulting from the merger with Secure Income REIT.
It said those earnings figures provided full dividend cover for the year, supporting its progressive dividend policy.
LXi said it achieved a "sector-leading" EPRA cost ratio of 9.5%, compared to 15.9% in the prior year, and a total expense ratio of 0.9%, down from 1.0%.
The full-year dividend per share increased by 5%, reaching 6.3p.
It said its portfolio value grew significantly to £3.36bn, reflecting a surge of 117.3% compared to the prior year.
That was mainly driven by an outward yield shift of 90 basis points to 5.4% at the end of March, while the portfolio also experienced a 2.3% like-for-like rental growth.
EPRA net tangible assets per share decreased 15.1% to 121.1p, due to yield expansion across certain property sectors and costs associated with the merger.
However, the decline was minimal, the board noted, representing less than 1% of the combined portfolio value.
The firm's pro forma net loan-to-value ratio increased to 37% from 22% year-on-year, providing it with headroom to pursue its medium-term borrowing policy.
It said it also maintained substantial covenant headroom on its loan facilities.
Looking ahead, LXi REIT said it expected to benefit from growth opportunities within its portfolio, as well as in the broader market, owing to its scale.
The company said it had already capitalised on some of those opportunities, such as the Merlin 'income strip' transaction and the Travelodge re-gear, both of which were earnings and net asset value accretive.
It added that it expected to continue reaping the benefits of merger synergies, with one of the lowest cost ratios in the UK listed real estate sector.
The positive impact of those synergies was already seen in LXi's income returns, with the board expressing confidence that next year's results, encompassing a full year of the combined business, would further demonstrate those advantages.
Additionally, the company said it was aiming to explore value opportunities within its existing portfolio through lease re-gears, strengthening relationships with key tenants, and other asset management initiatives.
"The successful merger has created a platform from which we will be able to grow the group even further, leveraging our scale and low-cost base," said chairman Cyrus Ardalan.
"Notwithstanding the very challenging wider economic headwinds, we remain confident that the underlying characteristics of our carefully curated portfolio, supported by our proactive recycling of capital and asset management strategies, will enable the group to continue to outperform.
"Challenging markets often throw up interesting opportunities and we intend to take advantage of them as and when they do."
With forecasts for inflation stabilising and a "working assumption" that interest rates were peaking, Ardalan said LXi believed the property market repricing would begin to slowly reverse in the second half of the calendar year.
"Property values appear to have stabilised since the year end.
"Those with robust defensive qualities tend to rebound the quickest, particularly in tougher economic climates where capital chases well let, secure, long- term investments with built-in inflation protection."
Looking forward, Cyrus Ardalan said LXi remained focussed on managing both the risks and opportunities that its portfolio presented.
"We remain confident in our ability to successfully capitalise on the growth opportunities that we continue to identify and on continuing to provide a secure and growing income return to our investors.
"This will enable us to continue to enhance and unlock sustainable value in our defensive, resilient portfolio for all of our stakeholders."
Reporting by Josh White for Sharecast.com.