LSE rejects Hong Kong offer, reiterates commitment to Refinitiv deal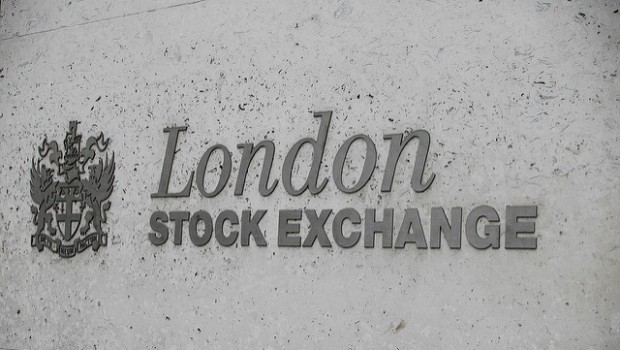 The London Stock Exchange has rejected a £29.6bn takeover offer from Hong Kong Exchanges and Clearing (HKEX), saying it remains committed to its acquisition of financial data and trading platform provider Refinitiv.
Earlier in the week, LSE said it would consider the "unsolicited, preliminary and highly conditional" proposal from HKEX, which offered 2,045p a share in cash and 2.495 newly-issued HKEX shares.
However, the company said on Friday that it had "fundamental" concerns about key aspects of the proposal and saw no merit in further engagement.
The group also reiterated its commitment to its $27bn deal to buy Refinitiv. HKEX's offer had been conditional on the Refinitiv acquisition being ditched.
In a letter to HKEX, LSE chairman Don Robert pointed out that the Refinitiv deal, which was the culmination of many months of "deep consideration and discussion" was "transformational" for the business, both strategically and financially.
"The financial and strategic logic of the Refinitiv transaction has been exceptionally well received" Robert said, noting that the shares have risen around 29% since the deal was announced.
"There is positive market sentiment about the potential for further value creation for the enlarged group and the board is confident that significantly greater value can be achieved."
He went on to say that there was no merit for the LSE in HKEX's proposed transaction.
"Our planned acquisition of Refinitiv meets LSEG's strategic objectives across its businesses which the board believes to be critical for a leading financial markets infrastructure provider of the future" he said.
"In stark contrast, the high geographic concentration and heavy exposure to market transaction volumes in your business would represent a significant backward step for LSEG strategically."
Robert, who expressed disappointment that HKEX had decided to publish its unsolicited proposal so soon, also argued that the value of the share consideration was "inherently uncertain" amid ongoing disruption in Hong Kong.
HKEX's response to the LSE's statement suggested that it wasn't going to take the rejection lying down as it said shareholders should have the opportunity to analyse in detail both transactions and that it will continue to engage with them.
"The board of HKEX continues to believe that the proposed combination with LSEG represents a highly compelling strategic opportunity to create a global market infrastructure leader," it said, adding that it had held initial constructive discussions with regulators and policymakers. It did not say which regulators, however.
At 1545 BST, LSE shares were up 2.1% at 7,402p.
Neil Wilson, chief market analyst at Markets.com, said it was no great surprise to see the LSE board politely but firmly reject the bid.
"Unattractive, offering a puny dowry and coming with volatile and unpredictable parents, HKEX never looked like the ideal bride," he said.
"The key selling point from the point of view of HKEX was the access to China and Asia. However, LSEG says the deal would not provide the best long-term positioning in Asia or the best listing/ trading platform for China. The arrangement with Shanghai suits London better on that front," he said