Lookers says Q3 trading better than expected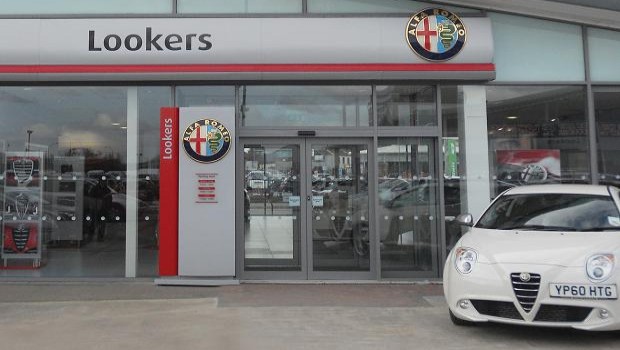 Lookers said on Friday that third-quarter trading was better than expected and that this will offset a "material" underlying pre-tax loss for the first half following the closure of its dealerships throughout lockdown.
The car dealership chain, which still has not released its full-year or half-year results after launching a fraud investigation in March, said it significantly outperformed the UK retail new car market and hailed "robust" like-for-like growth in both used car sales and aftersales revenues.
It also pointed to strengthening used car margins and the cost saving and other benefits of its restructuring programme.
On a like-for-like basis, the company sold over 42,000 new retail and used cars, up 13.6% on the same period a year ago.
"This growth was fuelled by the release of pent up demand from over two months of closure and the ongoing trend of private car use instead of public transport," it said. "We have also had a good customer response to our improved, simplified and more digitised sales process, which has helped boost our performance."
Lookers said it was continuing to work with its auditors to finalise the accounts for the year ended 31 December 2019 and the interim results for the six months to 30 June 2020, with both sets of results due to be published next month. The company's shares are currently suspended from trading.
Following the closure of its dealerships during the lockdown period, which had a "significant" impact on Lookers' performance in the first half, it now expects to report a material underlying pre-tax loss. However, strong trading in the third quarter is expected to largely offset the loss recorded in the first half.
"Q4 will benefit from the full impact of the group's restructuring activity, however the board remains mindful of the ongoing uncertainty regarding Covid-19 and the possible impact on the UK car market," it said.
Chief executive Mark Raban said: "Our decisive self-help measures, combined with better than expected trading in Q3 and strong support from our brand partners, have helped the group emerge from lockdown in a strong position.
"Naturally, we remain cautious around the future outlook given the ongoing Covid-19 backdrop but we are well positioned to deal with any emerging challenges."
Broker Peel Hunt said: "We await the competition of the FY19 accounts while the shares are currently suspended, but Lookers is clearly bouncing back strongly."