Lookers reports strong trading after record first half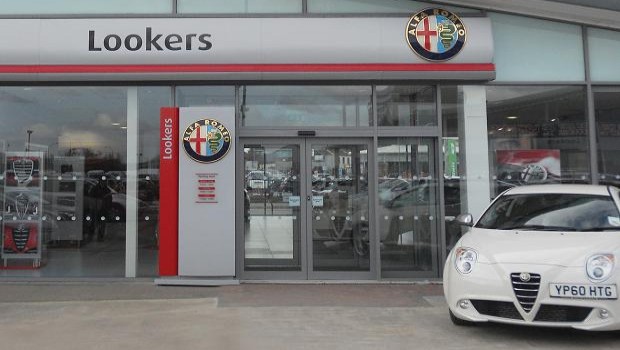 Lookers said it was trading ahead of expectations as the car dealer reported a record first-half profit boosted by rising prices for second-hand vehicles.
The company swung to an underlying pretax profit of £50.3m in the six months to the end of June from a loss of £36.5m a year earlier as revenue rose to £2.15bn from £1.57bn.
Lookers said business was supported by strong consumer demand and online sales that helped it overcome the closure of showrooms in the first three months of the year.
Trading in July and August stayed strong and beat expectations, Lookers said. The company said it would restart paying dividends as soon as possible and would review the payout with its annual results.
New vehicle revenue rose 46% to £1.03bn in the first half and used vehicle income increased 36% to £1.04bn. Used vehicle prices rose sharply resulting in a gross margin of 8.6% compared with 6.5% for new cars as drivers competed to spend savings and avoid public transport.
Chief Executive Mark Raban said: "We have delivered a record performance in H1 despite significant Covid-19 related disruption. Demand has continued to be strong as we see a sustained preference for car-based travel amongst consumers. We have been able to capture this demand and outperform the market through continued improvements to our omni-channel customer experience."
Lookers also announced a new chairman and finance chief. Ian Bull will take over as chairman from Phil White on 1 October and Oliver Laird will fill the chief financial officer job made vacant after interim CFO Anna Bielby quit in June. The company was hit by a £300m accounting fraud in 2020.
Bull is a non-executive director at Domino's Pizza and Dunelm. He has worked as chief financial officer at Parkdean Holidays, Ladbrokes and Greene King. Laird is CFO at CPP Group and was previously finance director at First Direct Bank and Cooperative Insurance.
Lookers shares, up 75% in 2021, were little changed at 69.2p at 09:37 BST.