LondonMetric posts strong uplift in portfolio value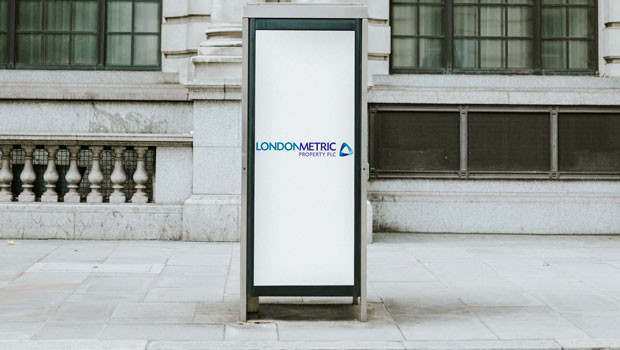 LondonMetric Property reported a portfolio value of £3.6bn in its full-year results on Thursday, up from £2.6bn year-on-year.
The FTSE 250 company said its total property return was 28.2%, outperforming the IPD All Property return of 19.6%.
Its capital return came in at 22.9% for the 12 months ended 31 March, with logistics delivering 26.5%, while estimated rental value growth was 10%, and yield compression was 61 basis points.
LondonMetric's EPRA net tangible assets per share increased 37.2% to 261.1p, driven by a 67.9p valuation gain, while the company's total accounting return was 41.9%.
Operationally, the board said a "continued focus" on "reliable, repetitive and growing" income was driving earnings and dividend growth.
Net rental income was up 7.9% to £133.1m, and on an IFRS basis it increased by 8.6%, while its EPRA cost ratio was down 110 basis points to 12.5%.
EPRA earnings rose 9.2% to £93.5m, or by 5.5% on a per-share basis, while IFRS reported profit surged 185% to £734.5m.
The board reported dividend progression of 6.9% to 9.25p, 109% covered, including a declared fourth quarter dividend of 2.65p per share.
Continued progression was expected with first quarter dividend guidance of 2.3p, up 4.5% year-on-year.
Looking at the portfolio, LondonMetric said its distribution weighting increased to 74.6%, with urban logistics at 43.9%.
During the year, it made £575m of acquisitions with a weighted average unexpired lease term of 15 years, and 64% of rent subject to contractual uplifts.
It also made £208m of disposals, largely located in the Midlands and the North, with a weighted average unexpired lease term of 10 years.
Post year-end acquisitions totalled £43m, and post year-end disposals were £86m.
On the balance sheet, LondonMetric reported a loan-to-value ratio of 28.8%, with weighted average debt maturity of 6.5 years and cost-of-debt of 2.6%.
It completed a £175m equity placing, £780m of debt refinancing and a further £150m of new debt facilities during the year.
"Our strong set of results continues to reflect the many years of forward planning that has seen us pivot into assets that benefit from the structural shifts," said chief executive officer Andrew Jones.
"After all, the macro is far more important than the micro.
"Despite the uncertain global backdrop, demand for warehousing remains both broad and deep, with online operations competing with businesses who are reacting to global trade disruptions by onshoring more of their operations and building up inventories to avoid being caught out by supply disruption."
Jones said previously, the company had focussed on "globalisation and just-in-time", but quipped that it was increasingly about "localisation and just-in-case".
He said the firm's investment thesis was focused on owning strong assets, in "winning" sectors and the best geographies.
"This has seen us significantly increase our weighting to urban logistics, our strongest conviction sector call.
"Falling supply, coupled with rising demand from acceleration in online shopping, growing customer expectations and the arrival of new industries such as q-commerce and dark kitchens, is underpinning unrivalled rental growth.
"Our portfolio has been strengthened over the year by our investment, development and asset management activities, which continues to increase our rental income and again allow us to progress the dividend by 6.9%."
At 0937 BST, shares in LondonMetric Property were up 5.16% at 260.8p.
Reporting by Josh White at Sharecast.com.