London City airport considers 239 job cuts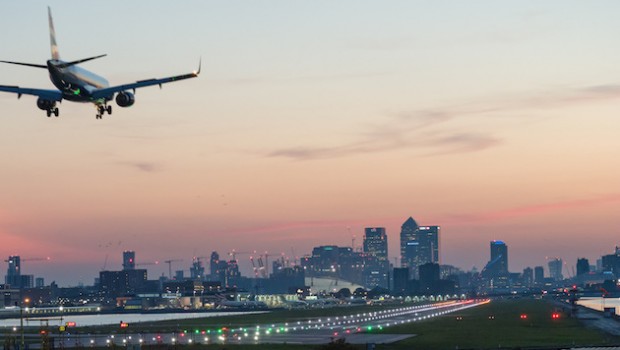 London City airport is planning to cut up to 239 jobs - more than a third of its workforce - because of reduced passenger numbers caused by Covid-19.
The airport, near London's Canary Wharf district, said it was consulting employees about the "crucial restructuring" to cut costs and safeguard its future.
City airport suspended fights for three months in late March as international flight numbers collapsed. After reopening in June, passengers are well below 2019 and this is set to continue during the winter, it said.
Chief executive Robert Sinclair said the job cuts for up to 35% of staff were a matter of "huge regret" and that he had put off job cuts for as long as possible during the crisis.
Sinclair said: "The aviation sector is in the throes of the biggest downturn it has ever experienced as a result of the pandemic. Sadly we are not immune from the devasting impact of this virus. Our focus in the coming weeks is to help all staff through this exceptionally difficult period."
The airport has cut non-essential spending and in August it put its £500m development programme on hold. It used the government's job retention scheme, which is being phased out, and paid staff all their wages until August.
Unions and politicians are calling on the government to extend its furlough scheme and bring in new measures to support the airline industry, which has been one of the worst-affected by the Covid-19 crisis. A report in June warned at least 70,000 UK aviation jobs were at risk at airlines, airports, manufacturers and supply chains.