Lloyds Banking unveils £2bn buyback but shares drop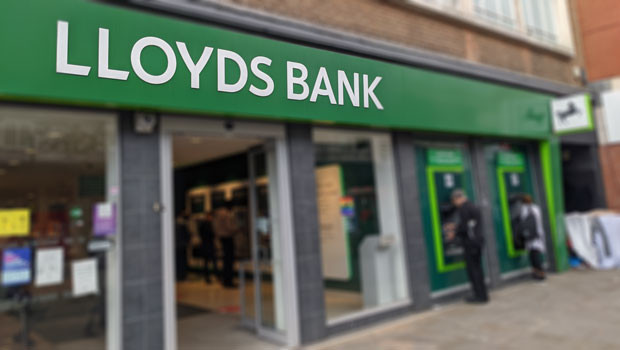 Lloyds Banking Group announced a £2bn share buyback as rising revenue supported higher annual profit but the lender's shares dropped on concern about the outlook.
Pretax profit for the year to the end of December was £6.9bn - up from £1.23bn a year earlier as net income increased 9% to £15.76bn. The result was below average analysts expectations for £7.2bn.
The FTSE 100 bank recommended a final dividend of 1.33p a share taking the annual payout to 2p compared with 0.57p a share for 2020. Lloyds said its capital position was strong and that it would buy back up to £2bn of shares.
Lloyds released £1.2bn of impaired credit, reflecting the improved UK economy, after taking a charge of £4.25bn a year earlier at the peak of the pandemic. Annual operating costs rose 1% to £7.6bn but by 11% to £10.8bn on a statutory basis.
Shares of Lloyds fell 9% to 47.44p at 09:42 GMT as investors responded to the escalation of conflict in Ukraine and its potential impact on consumer confidence already weak because of the rising cost of living.
"Given this morning's events in Ukraine and the soaring cost of living crisis, Lloyds is likely to find the start of 2022 even more challenging from a business point of view," Michael Hewson, an analyst at CMC Markets, said.
At his first set of annual results, Charlie Nunn, chief executive, said: "2021 was a year of continued delivery for the group, with successful strategic execution, ongoing investment and continued franchise growth. This resulted in a solid financial performance, with continued business momentum and balance sheet growth."
Nunn set out a new strategy for the group, which is the UK's biggest retail bank and largest mortgage lender as well one of Britain's largest life insurers through its Scottish Widows business. The bank has 26 million customers of whom more than 18 million transact online.
Lloyds wants to increase the number of digital customers to more than 20 million by 2024, increase its market share of credit card spending, sell more insurance and pensions and attract more than £5bn of extra bank balances from "mass affluent" customers.
Lloyds' annual report showed Nunn was paid £5.5m for 2021 after taking over from António Horta-Osório in August. His pay included £4.2m to buy him out of his previous job at HSBC.