Lloyds annual profits plunge 72%, reinstates dividend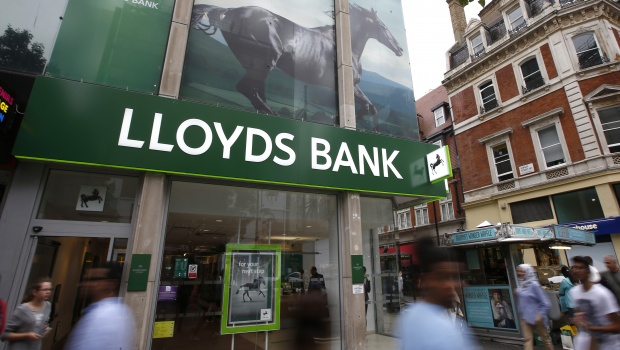 Lloyds Bank reported a 72% slump in annual profits, reflecting the impact of the Covid-19 pandemic, but reinstated dividend payments and said it would focus on its insurance and wealth businesses.
The UK's biggest mortgage lender on Wednesday said pre-tax profits fell to £1.2bn as impairment charges increased to a lower-than-expected £4.2bn from £1.3bn a year earlier "primarily reflecting a significant deterioration in the economic outlook" driven by low interest rates and bad loan provisions.
Lloyds set aside £128m for new impairments in the fourth quarter. Revenues were £3.6bn, down 12 per cent year on year and the bank targeted a return on tangible equity of between 5% - 7% per cent for 2021, up from 2.3% in 2020.
A final dividend of 0.57p a share was declared, the maximum allowed by the Bank of England under rules imposed during the pandemic to strengthen balance sheets in the sector, and also above forecasts. Lloyds said it intended to accrue dividends and resume a "progressive and sustainable ordinary dividend policy".
Lloyds' core capital ratio, a key measure of financial strength, increased to 16.2%, ahead of an ongoing target of 12.5% and up from 15.2% in September. The net interest margin, the difference between savings and loan rates, fell 36 basis points to 2.52%.
"The impact of the coronavirus pandemic on the people, businesses and communities in the UK and around the world continues to be profound. Significant uncertainties remain, specifically relating to the pandemic and the speed and efficacy of the vaccination programme," said chief executive António Horta-Osório in his final results announcement.
Horta-Osório is leaving Lloyds after a decade at the bank to stand for election as chairman of Credit Suisse in April. HSBC executive Charlie Nunn will replace him on August 16.
Interactive Investor analyst Richard Hunter said Lloyds was "making progress on most of the metrics even though the pandemic has left an indelible mark".
"The outlook for prospects is rather more promising. Given the bank's reputation as a barometer for the UK economy and all things being equal, Lloyds should strongly benefit from the easing of restrictions in the latter part of this year and any economic surge which results."
"Those prospects have propelled the shares higher by 43% since the initial announcement of a vaccine in November, although over the last year the shares remain down by 29%, as compared to a dip of 7% for the wider FTSE100. Rather similar to the improving sentiment towards the UK as a whole by international investors, the market consensus of Lloyds as a cautious buy could be subject to further upgrades."