Lloyds hires HSBC's Charlie Nunn as CEO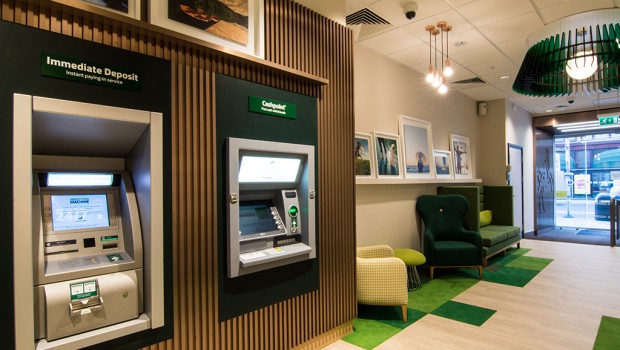 Lloyds Banking Group has hired Charlie Nunn, HSBC's head of retail banking, as the FTSE 100 lender's next chief executive.
He will replace António Horta-Osório at Lloyds when his contract at HSBC allows. He has a six-month notice period and up to six months of further restrictions. If he does not arrive before Horta-Osório leaves in June 2021, Chief Financial Officer William Chalmers would become acting CEO.
Nunn joined HSBC in 2011 from McKinsey where he was a senior partner at the consulting firm for five years. He started his career at Accenture. At HSBC he focused on consumer banking and wealth management and became group head of retail banking and wealth management in February 2018.
Lloyds Chairman Norman Blackwell said: "We have now completed the leadership succession by appointing Charlie as CEO to work alongside Robin Budenberg as the incoming chairman. I am confident that together they will provide the strong leadership required to carry forward the strategic transformation that will enable Lloyds Banking Group to succeed as the UK's leading retail and commercial bank."
Britain's biggest retail bank has been looking for a new boss since Horta-Osório announced in July that he wanted to leave after 10 years in charge. Nunn is likely to take over with Lloyds, whose business is almost entirely in the UK, facing an economic downturn and high unemployment because of the Covid-19 crisis.
Gary Greenwood, an analyst at Shore Capital, said Lloyds was due to announce a new three-year plan at its results in February before Nunn's arrival.
"Although Mr Nunn is unlikely to have started his new role at this point, one might assume that he will have already been briefed on and bought into any new targets. While these will no doubt be subsequently be fine-tuned once he arrives, we do not anticipate a significant change in strategic direction for the group, at least in the near-term."
Lloyds shares rose 0.7% to 37.54p at 09:42.
Nunn will be paid £1.125m a year in salary and a fixed share award of £1.05m plus benefits of 4% of salary and a 15% pension contribution. He will also be in line for a performance share award of 140% of salary and a maximum long-term share plan award of 150% of salary.
Lloyds said Nunn's annual maximum pay would be 20% less than Horta-Osório's and that new chairman Budenberg had asked for his pay deal to be reduced by 20%.
The bank said it would compensate Nunn for unvested cash and share awards at HSBC and pay him a bonus for 2019 to make up for losing out on his HSBC payment.