Lloyds Banking Group to slash thousands of jobs, report says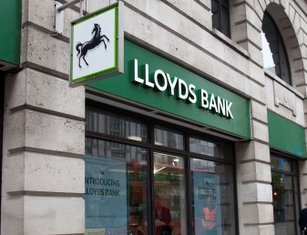 Lloyds Banking Group is set to slash thousands of jobs as the UK lender closes more branches in response to the advance of digitisation.
The bank is expected to axe positions in areas such as new account opening and mortgage processing, The Times reported, as the bank computerises manually completed work to reduce costs.
It is part of the firm's digital strategy under a three-year plan due to be revealed in third-quarter financial results on 28 October.
A digital division at the bank was formed last year ahead of the revamp, which is expected to cost several billions of pounds in the next couple of years.
In other news at the lender, customers living abroad with an eSavings account have been told they will be unable to switch to a different savings account due to a clause that requires them to have a British address.
The rate on the eSavings account will drop from 1% to 0.55% on 28 October.
Lloyds is also stopping overseas customers from opening current accounts, such as its "Club" account, which pays 4% interest on balances between £4,000 and £5,000.
The bank has already cut thousands of jobs in a drive to focus its resources in the UK and to scale back the number of countries in which it operated, although a spokesman declined to comment on the latest report.