Legal & General sees double-digit growth in cash, capital generation in H1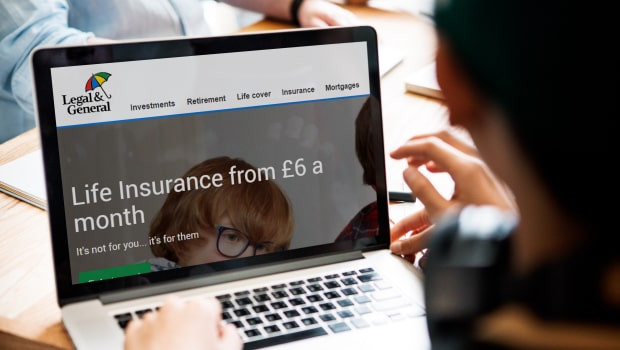 Legal & General said on Thursday that it has had a good start to 2022, that its operating performance has been in line with expectations and that it expects to deliver double-digit growth in cash and capital generation for the first half.
The company estimated that its solvency coverage ratio as at the end of June was around 215%, up at least 25 percentage points on the year, mainly due to higher interest rates and strong ongoing operational surplus generation, and after paying the 2021 final dividend.
L&G said group cash flows remain strong and return on equity is consistent with its historic performance of around 20%.
Chief executive Sir Nigel Wilson said: "Our year-to-date operating performance is in line with expectations, with cash and capital generation running slightly ahead of our five-year ambition and return on equity at circa 20%.
"This reflects the strong execution of our stated strategy - which is closely aligned to long-term structural growth drivers such as ageing demographics, investing in the real economy, and addressing climate change - both in the UK and, more recently, in the US."
Wilson said L&G's overall exposure to inflation is minimal and the balance sheet is strong. "The recent increase in solvency provides further security and optionality," he said.
"We remain confident in Legal & General's ability to grow profits sustainably and at attractive returns over the long-term."