Legal & General says investment arm not exposed to pension fund turmoil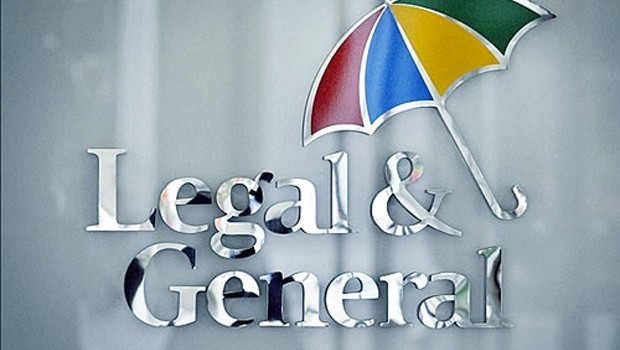 UK insurer Legal & General on Tuesday moved to reassure investors that its investment arm had no exposure to recent turmoil in the liability-driven investment (LDI) market caused by Finance Minister Kwasi Kwarteng's recent mini budget.
The so-called LDIs were at the centre of last week's financial market freefall, sparking worries that some UK retirement funds could go under, forcing the Bank of England to intervene.
Bond yields surged after Kwarteng announced a swathe of unfunded tax cuts, leading to large cash calls on pension funds in relation to LDIs, which are derivatives meant to help insulate pension funds from the impact of inflation. As bond values fell, pension funds were asked to put up more collateral to shore up their investment positions.
L&G fund managers passed on the collateral calls to its pension fund clients two days after Kwarteng's statement. As asset prices slumped, including UK government bonds, more collateral was required to offset the funds' liabilities, forcing them to dump assets and raise cash at short notice.
Investors were then spooked by speculation that over the use of niche financial products offered by investment banks to pension funds trying to manage or hedge risk, sparking a pension fund sell-off that was only stopped when the Bank of England set aside £65bn for an emergency intervention.
"The Bank of England announced last Wednesday its intention, in line with its financial stability objectives, to carry out purchases of long dated gilts in a temporary and targeted way to restore orderly market conditions. Interest rates have reduced as a result," L&G said.
"These steps have helped to alleviate the pressure on our clients. We are continuing to work closely with them to achieve appropriate hedging levels in their portfolios. LGIM acts as an agent between our LDI clients and market counterparties and therefore has no balance sheet exposure."
It added that, despite volatile markets, the group's annuity portfolio had not experienced any difficulty in meeting collateral calls "and we have not been forced sellers of gilts or bonds".
L&G is one of the biggest providers of LDIs in the UK, alongside BlackRock and Columbia Threadneedle.
The company also said it expected full-year operating profit growth to be up in line with the first half of 8% and annual capital generation of £1.8bn.
"We expect interest rate increases to continue to have a positive impact on our earnings per share and on our solvency coverage ratio," the company said on Tuesday.
Reporting by Frank Prenesti at Sharecast.com