Legal & General reiterates guidance amid defined-benefit struggles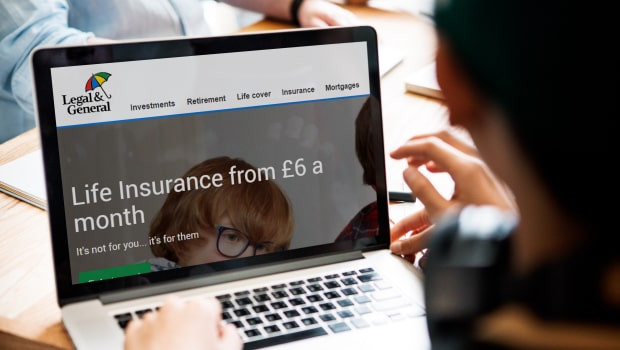 Legal & General reiterated its full-year guidance in a trading update on Friday, for operating profit growth in line with the 8% it delivered in the first half, and capital generation of £1.8bn.
It did, however, warn that defined benefit flow-related revenue had decreased in liability-driven investing as higher fee products were sold to meet collateral requests.
The firm said it expected defined benefit flow-related annual revenue and profits to reduce by around £10m in 2022 as a result, adding that rising interest rates had reduced its assets under management in fixed income and solutions strategies, with a consequent reduction in revenue.
"Recent events have highlighted to defined benefit pension funds the value of holding additional scheme assets with their liability-driven investment provider, enabling easier access to liquidity," the company said in its statement.
"We are well-positioned to benefit from any potential consolidation of pension scheme assets, given our range of investment capabilities.
"Legal & General Investment Management acts as an agent between our liability-driven investment clients, their trustees, advisers, and market counterparties, and therefore has no balance sheet exposure."
The company's global pension risk transfer business continued to perform strongly, meanwhile, securing new business wins in the UK, the US and Canada in recent weeks.
Year-to-date, Legal & General Retirement Institutional had transacted, or was in exclusive negotiations on, £9.3bn of global pension risk transfer business - already exceeding the £7.2bn secured in 2021.
"There has been a step-up in the number of pension schemes approaching the insurance market and the global pipeline into 2023 is the busiest we have seen, the board said.
"Indeed, LCP anticipates £100 to £200bn of UK pension risk transfer demand over the next three years."
At 0956 GMT, shares in Legal & General Group were up 3.9% at 263.48p.
Reporting by Josh White for Sharecast.com.