Land Securities losses widen on Covid impact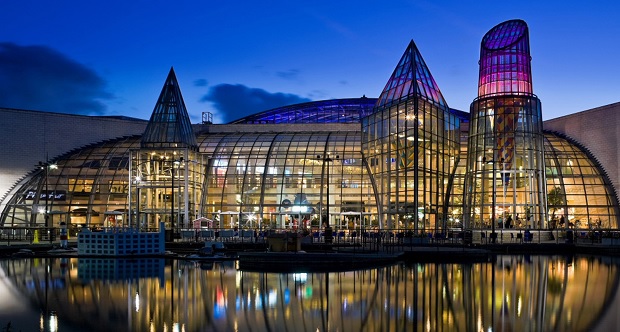 Land Securities reported a widening of its first-half losses on Tuesday as the value of its property assets fell by 7.7% due to the impact of the coronavirus pandemic, but the shopping centre owner reinstated its dividend.
In the six months to 30 September, losses before tax widened to £835m from £147m in the first half of last year as revenue slumped 48.9% to £115m.
Adjusted diluted earnings per share declined by 49% to 15.5p and the value of the company's assets slumped £945m to £11.8bn.
Still, Landsec, which owns the Bluewater shopping centre in Kent, among others, said it was resuming quarterly dividends, having suspended them earlier in the year to help weather the effects of the pandemic. It will pay 12p a share in January 2021. The company said trading conditions had begun to improve, particularly in terms of rent collection and the outlook.
Chief Executive Mark Allan said: "The impact of Covid-19 has been felt throughout the period and that will continue to be the case for the remainder of the financial year as evidenced by the recent introduction of a second national lockdown.
"Our retail, leisure and hotel portfolios have been particularly affected, both operationally and from a valuation perspective, and while occupancy and footfall has also fallen significantly in central London, the valuation impact on that part of our portfolio has been much less marked, underlining its quality and resilience.
"We are, however, fortunate that we entered the year in a strong financial position, in terms of both low leverage and good liquidity, enabling us to withstand the impact of the pandemic effectively, and we remain in a similarly strong position midway through the year."