Kvaerner revenue up even as field development segment slows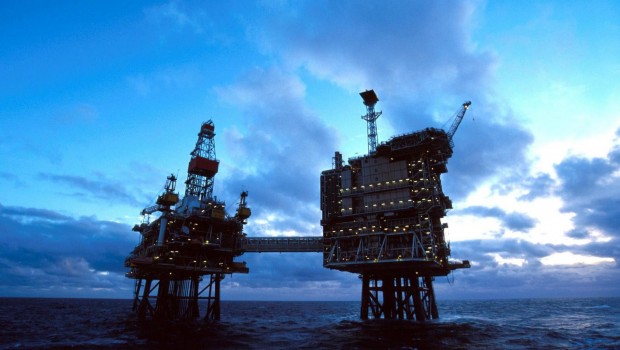 Kvaerner updated the market on its trading for the fourth quarter and full 2018 calendar year on Tuesday, reporting "sound results", in line with what it had previously communicated.
The Norwegian oil services firm said that for the second year in a row, the orderbook had increased, with order backlog at the end of 2018 standing at NOK 10.63bn, up from NOK 8.08bn a year earlier.
Consolidated operating revenues rose to NOK 7.22bn for the year, from NOK 6.54bn in 2017.
The board said its market outlook was positive, with Kvaerner's financial platform described as "strong" and a dividend of NOK 1 per share proposed.
For the company's field development segment, which included joint ventures, operating revenues for the fourth quarter were NOK 1.76bn, against NOK 1.84bn a year ago.
The corresponding EBITDA was NOK 75m in the last quarter, against NOK 234m in the fourth quarter of 2017.
Kvaerner said the division's EBITDA margin was 4.3%, down from 12.7% a year ago.
It explained that the lower margin reflected the phasing of projects, with projects in early phases not yet recognising margin.
The firm also said that last year was "significantly impacted" by close-out activities, and the recognition of bonuses and incentives towards the end of completed projects.
Order intake in the fourth quarter was NOK 1.72bn, up from NOK 1.7bn million in the last quarter in 2017.
For the full year, the field development segment had operating revenues of NOK 7.25bn, compared to NOK 7.63bn in 2017.
The corresponding EBITDA was NOK 487m for 2018, down from NOK 846m in 2017.
EBITDA margin for the year was 6.7% for field development, falling from 11.1% in 2017.
Kvaerner said that in recent years, it had completed several significant projects with predictable performance and sound results, which resulted in a strong financial platform.
Its board said it found that the company's position enabled a proposed dividend payment of one Norwegian krone per share.
The competitive advantage Kvaerner had - a strong balance sheet - would continue to be an important part of future dividend considerations, it added.
"We are pleased that we deliver revenues and EBITDA-results in line with what we have previously communicated to the market," said president and chief executive officer Karl-Petter Løken.
"Kvaerner has for all quarters in 2018 delivered sound results, and as planned, a main part of the EBITDA margins came in the first half year, due to effects from phasing of projects in our portfolio."
Going forward, Løken said Kvaerner saw an improved market and more customers considering new projects.
During 2019, it expected that several key prospects would pass important decision gates, and move further towards project sanctioning and project execution.
The company anticipated that potential contract awards for near-term larger contracts would mostly come in 2020 and 2021, Løken explained.
For 2019, the full year gross revenues were expected to be above NOK 7bn.
"We see upcoming projects both within our traditional segments for new build offshore oil and gas platforms, as well as in growth segments such as upgrading of existing platforms and new offshore wind power projects.
"We are positioning for several prospects in Norway and internationally."