Kingspan predicts slightly higher annual profit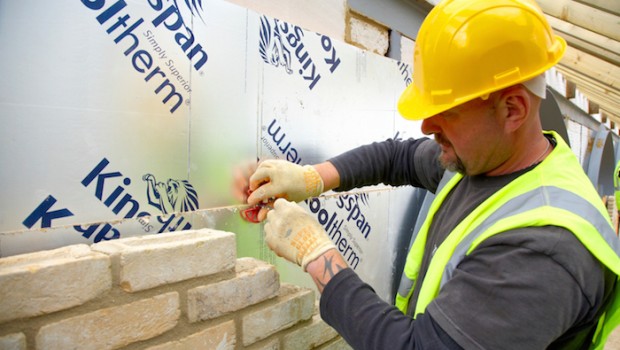 Kingspan predicted annual profit slightly higher than the year before despite a drop in sales during the first nine months of the year.
Sales in the nine months to the end of September fell 5% to €3.3bn (£3bn) from a year earlier, the insulation materials company said. Sales rose 1% in the third quarter. The company said fourth-quarter trading was strong.
Excluding currency movements and acquisitions sales fell 10% in the year to date and 6% in the third quarter, Kingspan said. Sales of insulated panels and board fell over nine months and the third quarter.
Panel orders were positive in France and Germany in the third quarter with the UK starting to pick up more recently. Panel sales improved in the third quarter as the UK, Ireland and much of continental Europe performed well. Underlying light and air and data and flooring sales fell in the first nine months but data and flooring sales rose 3% in the third quarter.
Kingspan said its markets were in reasonable shape in an uncertain environment and that the outlook was unclear.
"Trading in the fourth quarter to date has been strong, helped to an extent by accelerated demand in the expectation of inflation led price increases in the coming months," Kingspan said. "Whilst conscious that much of the seasonally variable fourth quarter is still at play, in what is an untypical year, we expect to deliver a full-year trading profit marginally ahead of 2019."
Net debt at the end of September was €312m with working capital "somewhat lower than is typical" but expected to normalise in the coming months, the company said.