Kingspan posts record results, to buy France's Ondura for €550m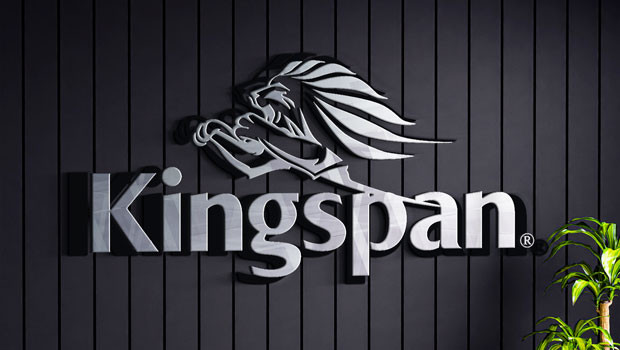 Insulation specialist Kingspan reported a "record" full-year performance on Friday as it announced the acquisition of French roofing solutions business Ondura.
In the year to the end of December 2021, trading profit rose 49% to €755m, on revenue of €6.5bn, up 42%. Kingspan said acquisitions contributed 12% to sales growth and 11% to trading profit growth.
The company declared a final dividend of 26 cents, giving a total dividend for the year of 45.9 cents.
Kingspan said activity was strong across most of its markets in both residential and industrial construction, newbuild and repair, maintenance and improvement. Order intake trends displayed in the first half eased off over the course of the second half. However, the Insulated Panels global order backlog finished the year ahead 28% in volume.
North and South America, France and Britain were particular standouts, the company said.
Chief executive officer Gene M. Murtagh said: "The business delivered an exceptional performance last year, with our growing sales to customers in the technology, online distribution, and automotive sectors instrumental in the results. Whilst dramatic input price inflation was a major feature, our cost recovery efforts helped ensure continued margin improvement.
"Despite a slower fourth quarter, with a large order backlog we are cautiously optimistic about the outlook for this year, whilst mindful of the high bar in comparison with last year's performance. High energy costs and supply threats around the world are a catalyst for a focus on conservation measures, which is likely to accelerate the demand for lower energy solutions which we believe will be supportive of demand for our products."
Kingspan also announced that it has agreed to buy France's Ondura for €550m in cash.
Ondura, which comprises Onduline SAS, Alwitra Holding, CB SA and their subsidiaries, is a global provider of roofing membranes and associated roofing solutions headquartered in France, with 14 manufacturing sites and a distribution network in 100 countries worldwide.
In the year to 31 December 2021, the business had unaudited consolidated revenues of €424m, EBITDA of €63m, and trading profit of €55m.
At 0900 GMT, the shares were up 1.9% at €93.32.