Kingspan H1 profits dented by Covid-19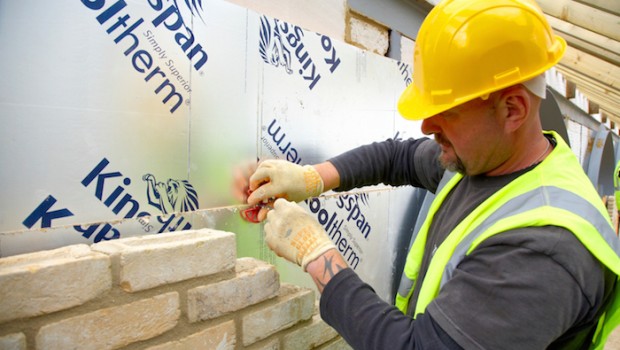 Irish building insulation company Kingspan reported a decline in half-year profit on Friday as revenues were hit by the coronavirus pandemic.
Kingspan said that from mid-March, revenue suffered "markedly", down more than 30% at the extreme in April. May trading was also challenging, although order intake began to improve and June trading turned out particularly strong thanks to pent-up demand.
In the six months to the end of June, pre-tax profit fell to €177.5m from €208.9m in the first half of last year on revenue of €2.1bn, down 8%. Trading profit fell 13% to €200.1m and the company said it had decided it was prudent not to pay an interim dividend, versus a 13 cent a share dividend in 2019. Its shareholder returns policy is under review.
Chief executive officer Gene Murtagh said: "Kingspan has delivered a resilient first half result in a period of unparalleled challenges. Performance has varied substantially from region to region depending on the severity and length of Government restrictions, and been helped by our rapid introduction of cost containment measures.
"With over €1bn in cash and undrawn facilities we are well placed to come through the crisis in a strong position. In 2020 we have completed or agreed terms on three major acquisitions of businesses with revenue totalling over €400m, and we also continue our organic expansion, with new facilities being developed in locations including Brazil, Russia, and Sweden."
At 0823 BST, the shares were up 6.4% at €68.65.