Kin and Carta cuts full-year revenue guidance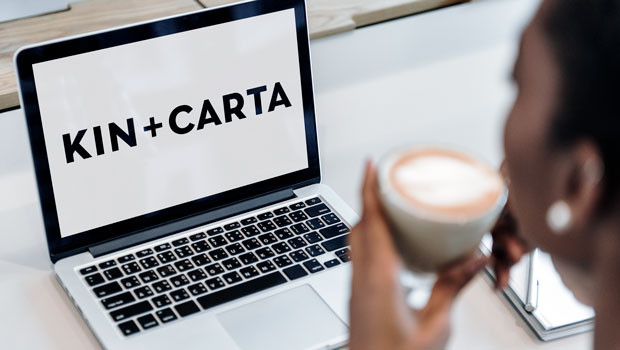 Kin and Carta slumped on Friday as it cut revenue guidance after new business growth slowed.
The digital transformation company said in a statement that following its interim results in March, a number of external factors have combined to reduce its expectations for the year.
"The market is even more cautious than we expected," it said.
The company said enterprise clients remain hesitant to commit to large programmes of work, meaning that new business growth has slowed. In addition, several contracts have begun later than the group had expected.
As a result, FY23 net revenue growth is now expected to be flat to 2% on the year. Kin + Carta said the revised revenue guidance also reflects recent currency movements, which result in net revenue headwinds in the second half of around £3m versus the previous market forecast.
Second-half adjusted operating margin is expected to improve over the first half as a result of cost reductions and FY23 adjusted operating margin is expected to be around 8-9%, with adjusted EBITDA margin of circa 10-11%.
Chief executive Kelly Manthey said: "Although we're maintaining a pattern of quarter by quarter net revenue growth, it isn't as strong as we'd expected. The market is more difficult with clients cautious about committing to large programme spends. Normally we see a significant acceleration in our second half revenue growth, but this has not materialised.
"Nonetheless, we have recorded some major contract wins, the majority of which will commence in our new financial year. These, combined with a backlog that is as strong as ever, gives me confidence that once our market normalises, Kin + Carta can get back to its previous rates of growth. We remain focussed on the right business-critical disciplines and we retain a tight control on costs. The company is well positioned to take advantage of a return of confidence in our market."
At 0815 BST, the shares were down 9.6% at 64.43p.