Kier to cut 1,200 jobs as it looks to make annual savings of £55m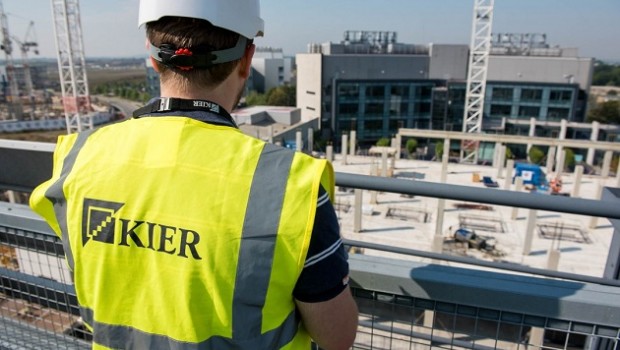 Construction group Kier will cut about 1,200 jobs as it looks to reduce debt and deliver annual cost savings of around £55m from 2021.
As part of the new strategy announced on Monday, Kier will simplify its portfolio by selling or substantially exiting non-core activities.This includes Kier Living and the company's property, facilities management and environment services segments.
Kier will instead focus on its regional building, infrastructure, utilities and highways businesses, whose performance is underpinned by long-term contracts and positions on frameworks for government and regulated clients.
"Together these businesses are expected to deliver long-term, sustainable revenues and margins and, with a renewed focus on their inherently cash generative characteristics, will be the core activities of the group in the future," Kier said.
The company said it was suspending its dividend payments for 2019 and 2020 and that net debt at 30 June 2019 will be higher than current market expectations, while its average month-end net debt will rise to between £420m and £450m.
Chief executive Andrew Davies said: "As previously announced, I have been leading a strategic review which has resulted in the actions being announced today.
"These actions are focused on resetting the operational structure of Kier, simplifying the portfolio, and emphasising cash generation in order to structurally reduce debt. By making these changes, we will reinforce the foundations from which our core activities can flourish in the future, to the benefit of all of our stakeholders."
Following the completion of the programme, Kier expects to deliver annual sustainable cost savings of around £55m from 2021. The costs of delivering the programme are expected to be approximately £28m in 2019 and £28m in 2020.
"The reduced cost base will provide clear foundations for Kier's improved competitiveness and future growth; it will also enable investment in the group's processes and delivery capabilities," it said.
At 0925 BST, the shares were down 10.2% at 117.50p.
Russ Mould, investment director at AJ Bell, said Kier's decision to ditch its dividend should not be a shock given the company's precarious financial position.
"New CEO Andrew Davies is not stopping at just the dividend. He is taking drastic action in an attempt to avoid Kier suffering a similar fate to its doomed peer Carillion. Jobs are being slashed, the housebuilding unit is being sold and the company is prioritising cash flow.
"These all seem like sensible steps but delivering on this plan will not be easy. The turnaround programme delivered by Leo Quinn at rival group Balfour Beatty offers Kier something of a template."
House broker Liberum said the company's residential business could be worth £315m, excluding £60m of old land. The property division could be worth £254m. Facilities management and environmental could be worth a total of around £10m, it said.
The broker cut its price target on the buy-rated stock to 150p from 320p.